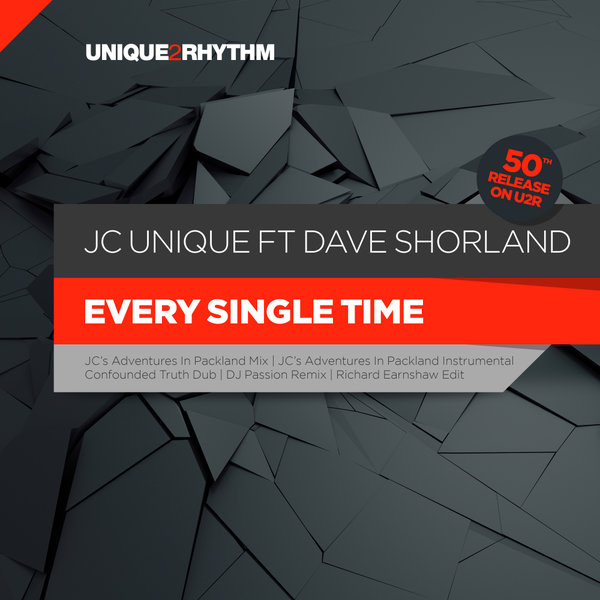 Don't think for a moment you haven't heard parts of this track before, but then take a closer listen !

'Every Single Time' is as the mix title suggests, a clever compilation of premium pack samples and vocals which you may have heard on many other tunes, but there's a difference. Most of the loops used have been replayed or overdubbed, the disco orchestra samples have been enhanced by sax overdubs from Dave Shorland (who also played the sax solo). Initially the bass came from a sample of a soul/funk classic (Think bubbles bursting) but was replayed using a Minimoog emulation from that era. The 'Confounded Truth Dub' features extra vocoder parts from JC himself with a stripped down lead vocal and further percussive overdubs. Both of these mixes break out into funky broken beat sections just to shake things up a little with Richard Earnshaw's edit removing the 'breaks' to appeal to those that want it four to the floor throughout.

DJ Passion delivers the floor-filler with a bumpy four/four groove over soulful keys and big piano chords fattened with an upfront bassline. The full vocals remain intact, pushing forward the potential of garagehouse in general.

Mastering comes courtesy of Mike Millrain and Richard Earnshaw.