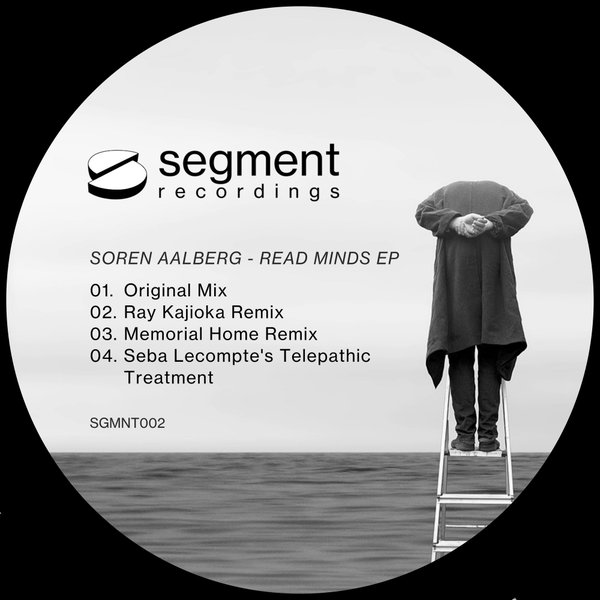 The second installment of Segment Recordings brings you Soren Aalberg's masterpiece 'Read Minds'. This deep atmospheric techno cut consists of intricate pads, subtle rhythmic sequences and a lead melody, introduced after the three minute mark, pushing it forward on its stellar journey.
Originally released on Dubspeeka's Skeleton imprint, Read Minds immediately was in heavy rotation on the playlists of Adam Beyer, Alexander Kowalski, Tom Hades, John Digweed and Harvey Mckay to name a few.

Segment carefully selected three remixers to translate Read Minds in their unique way. MEMORIAL HOME rebuilds the track with their typical sophisticated spacey techno sound. RAY KAJIOKA turned it into a pulsating oldskoolish uptempo jacker and SEBA LECOMPTE stripped down Read Minds to an unmistakably powerfulanthem.

With only their second release, Segment Recordings established itself as an imprint to keep on your watchlist.