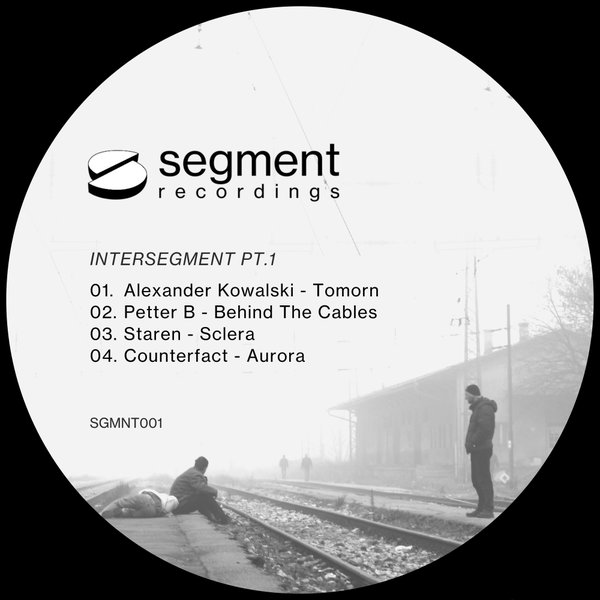 First installment on the new and highly anticipated imprint by Belgian techno strongholders Soren Aalberg and Seba Lecompte. Their first release contains four outstanding tracks which set the pace for what Segment Recordings stands for: refined contemporary techno, balancing between dance floor material and subtle mesmerizing grooves.

Berlin based Alexander Kowalski kicks things off with 'Tomorn', a beautifully crafted cut with a broken drum arrangement and signature Kowalski ethereal melodies and pad sounds. The result is a timeless piece of techno that spans genres.

With 'Behind The Cables' Petter B hands over a hefty and infectious groove. Stripped down, honest and punchy techno with a raw straightforwardness which unfolds in a relentless dance floor killer - Swedish techno at its best.

Staren is the new secret project by two well known Belgian veteran producers. Heavily influenced by Jeff Mills, James Ruskin and Steve Rachmad, they honor this legacy by translating it with a present-day methodology. First result is 'Sclera', an exquisite rigid piece of techno, driven by hypnotic syncopating melodies and a fearsome 909 on steroids.

Counterfact, the new brainchild of Seba Lecompte and Madriko, delivers an immaculate atmospheric track named 'Aurora'. The sonic pallette of ever-evolving pads and eery strings are topped with a contagious arpeggio falling perfectly in place halfway the track. Impeccable debut from the Counterfact boys.