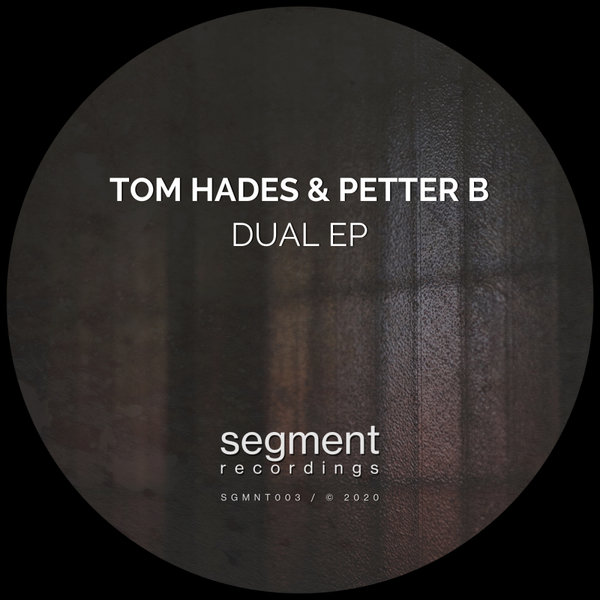 Segments third installment comes from the hands of techno heavyweights Petter B and Tom Hades. With 'Dual EP' both artists each serve us two outstanding up-to-date mesmerizing techno cuts.

Gothenburg's Petter B kicks off with 'Blast', a dark and heavy looping track with a raw elevating drop. On 'Resonance Warfare', Petter aligned his arsenal of analog machines for a more driven and inventive gloom.

'Your Rancid Heart', by Belgian mastermind Tom Hades, delivers a perfect blend between cinematic melancholic pads and beautifully crafted drums.
The thriving percussion of 'Einath', combined with syncopated synths makes it a techno burner that keeps you going and going.

Dive into this contemporary four track EP, which has some serious potential to create bliss and tension all over the dance floor.