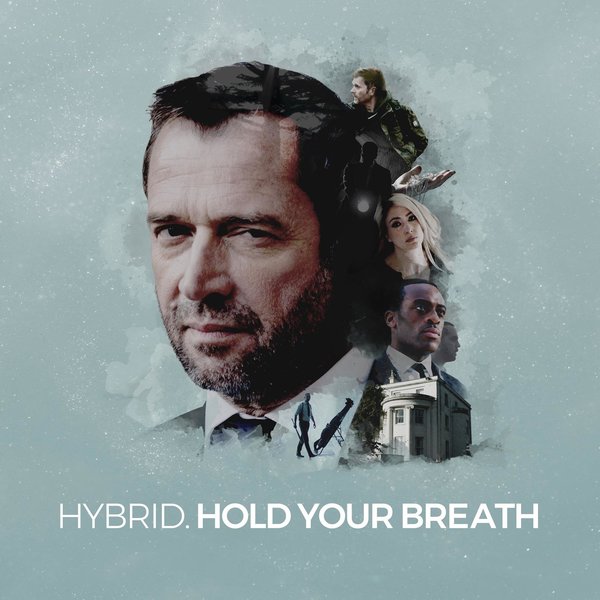 "Hold Your Breath" is the second single from the "Light Of The Fearless", Hybrid's fifth artist album.
The single once again brings together UK-based, Mike and Charlotte's passion for combining emotionally powered cinematic pieces with astute, intricate and intelligent electronic production.

The seven track release comes with a brand new set of remixes. We open up with a brand new version from Hybrid themselves. The Hybrid "Fake Euros Remix" strips back the melodic song structures of the original and goes straight for the breakbeat, hi-energy jugular. Darting arpeggios, crunching beats and the even occasional rap make this one a real treat.

Jumping next onto an electronic tip UK based D Ramirez delivers a duo of mixes which go down the low slung house avenue. It wouldn't be D Ramirez without the detuned synths and of course they make a devastating appearance. Diverting into the drum and bass arena UK based Vorso takes the reigns for his version. Tension, groove and just the right amount of controlled musical aggression power his two versions along.

There is a short film for "Hold Your Breath" and it really is something quite special. An assembled team of Hollywood greats have put together an 8 minute epic starting James Purefoy (The Following, Altered Carbon, Rome, High Rise), Academy Award Winning Director, John Stephenson (Animal Farm, Dark Crystal, Jim Henson's Creature Shop), Director of photography, Mike Brewster (Guardians of the Galaxy, Harry Potter) and the film crew from Star Wars to create this widescreen short film.