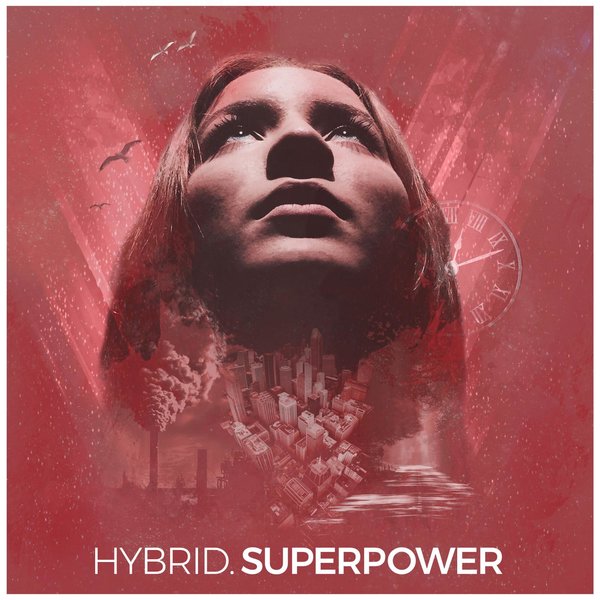 As a final hurrah from Hybrid's fifth album, 'Light Of The Fearless' comes a new remix package of the foot-stomping track, Superpower. The duo's successful 2018 album, combined emotionally powered cinematic pieces with astute, intricate and intelligent electronic production. Over the years the band have not only releases 5 albums they have also expanded their ever growing body of film score work (Fast and Furious 8, Interlude In Prague, Hercules, Dead in Tombstone, Take Down, Luther, X-men, Deja 'Vu).

Using Superpower as the main point of inspiration, 2 alternate versions and 3 remixes have been created for this release. Brooding atmospheres build as first remix from Our Empire commences, until the bass line erupts... Our Empire, AKA Future Funk Squad delivers a high impact remix with twisted baselines, evolving synth arpeggios, fluttering sirens. The slamming break-beats are juxtaposed with moments of delicate and detailed atmospheres combined with powerful vocals that delay across the stereo field. This remix is full of modulating sound design and interesting twists and turns. A instrumental edit is also included in the release.

On the flip side, Chillhawk's Ambient Version takes a difference stance, merging dreamy electronica with the superb vocals from Charlotte. Ever evolving and drifting through different spaces, this track keep the listener engaged throughout the journey. Ethereal pads, intricate melodies and FM synth tones, combined create an interesting sound pallet.

Also included in this release are orchestral and beatless versions produced by Hybrid. Opening up with deep brooding strings, this cinematic edit was created by the Prague philharmonic Orchestra. This shortened version encompasses a string quartet and brass section that later develops, building in intensity. Similar to the original track, the Beatless Edit provides the listener a softer edit without the main drum sections. Smooth and subtle sound design has been introduced to help the fluidity of the track.