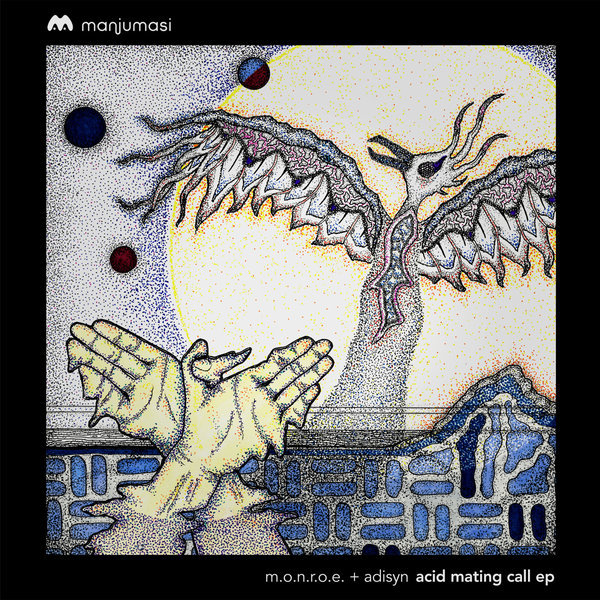 Number eighteen on San Francisco's Manjumasi showcases a pair of deep, groovy productions from the Miami-based Postrel brothers, m.O.N.R.O.E. + Adisyn. The title track "Acid Mating Call" is a deep, seductive tune with an absolutely hypnotic melody. Despite the soft and gentle tone, this one is irresistible on the dance floor. Next up is "Terminal Bliss," which showcases the darker side of this duo's sound, with a more melancholic groove punctuated by deep chords, with a mystical melody that floats off in the distance, alluring but just out of focus.

The first remix comes from UK veteran producer Martin Iveson aka Atjazz. His "Galaxy Aart Remix" of Terminal Bliss is an incredibly lush and ethereal take on the original. Galaxy describes the tone of this remix well, with a super spaced-out vibe and a wide soundfield that washes over the listener. Luscious percussion fills out the mix, with a simple but beautiful vocal hook anchoring the humanity of this mix.

Rounding out the package is a remix of Acid Mating Call from Ultrastation, the new techno collaboration between Cosmic Force and Nuno Dos Santos. Their remix puts the Acid in this Mating Call, a late-night techno stomper with swirling dubbed-out reverbs and delays layered over staccato synth stabs, and a trippy synth breakdown that breaks into pieces just before returning to a potent, powerful groove.