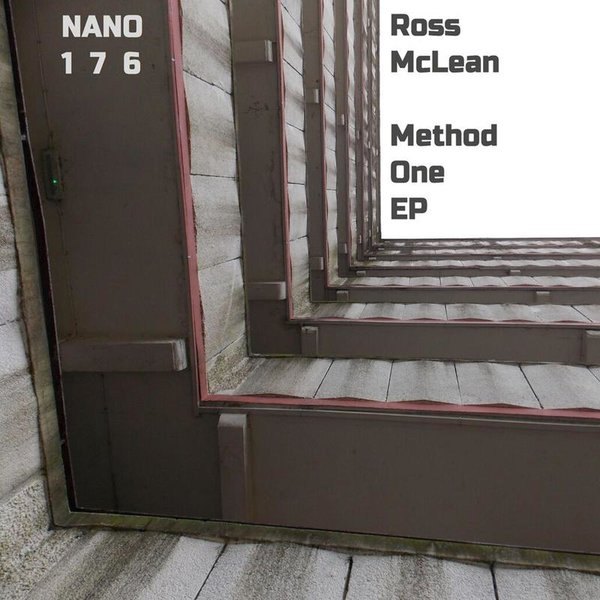 Ross McLean is a burgeoning artist of the Scottish scene, delivering a funky, sometimes quirky take on minimal techno, acid house and certain Detroit vibes subtly bubbling underneath as Ross follows in the giant footsteps of techno greats Slam, Marco Bernardi, Percy X/Edit Select and many others.

Nice & Nasty is delighted to add Ross to the Scottish brethren, that includes Marco Bernardi, Carlos Nilmmns and others whilst Ross is delighted to pop his Nice & Nasty cherry and become part of the international techno family that includes Orlando Voorn, Terrence Dixon, Derek Carr and Rennie Foster.

In Ross's words;

Method One is a 3 track EP whilst the Promo contains 2 x bonus tracks.

Each track has its own minimal-style, with a different route of inspiration. Ross uses methods of tension and release throughout to keep the listener locked 'til the very end. Many of us are slaves to the addictive nature of Techno's first, costly methods, whether that's buying records or original-production-hardware. Can we break through to lighter ways? Or is there something more to this meaning all together? Either way, Method One is where you started, where you were at your realest, aside its baggage. Method One is you.

Withdraw
A driving minimal track with high energy, inspired through the Detroit/Scotland connection. Made with a Korg EMX/Volca Sample combo.

Basoadda
A very minimalistic track with retro-routed inspiration. The track shifts the mood of the release down a notch, towards its dark finally. Made with a Korg EMX, Korg ER-1, Korg ES-1 and Microkorg.

Jacky
A track inspired by Scotland's own dark, minimalistic signature, which can often be assosiated with its dark surrounding culture. *Insert habit here*. Made with a Korg EMX, Korg ER-1, Korg ES-1 and Microkorg.

Nice & Nasty feel the tracks are simply good quality funky music that will bend the mind and rock the dancefloor so enjoy.