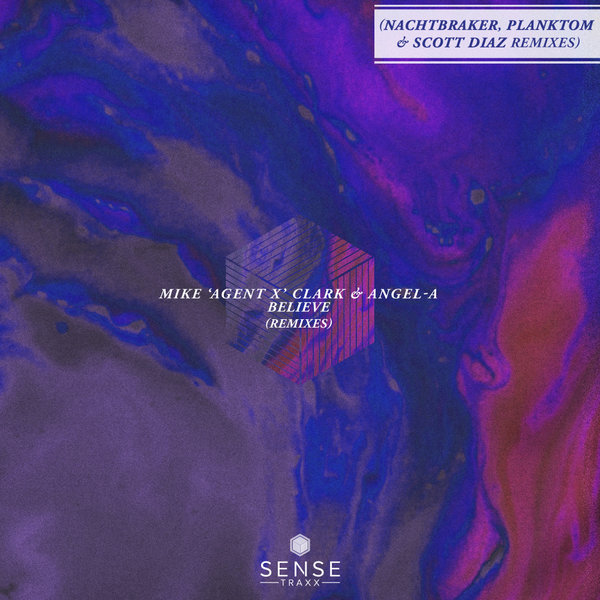 The sunshine after the rain? We're done with overcast skies and seeing our breath in the morning here at Sense Traxx, so we're rejecting all of that and are bringing the heat with a remix package of sunsoaked piano houser Believe!

Welcome back folks, spring is springing and we're back with some feel good jams! Now, Mike Agent X Clarke blessed us with Believe at the back end of 2018 and we absolutely loved it and by all accounts so did you! So much so, we've asked a few of our favourite guys to give it a rework.

Firstly, we've invited uber cool Dutch author turned producer Nachtbraker in to the fold. Nachtbraker is Dutch for 'Night Hawk' and as such, his take is a lot more suited for those late nights. Now this is truly one for the heads. a roller coaster ride of pulsating bass, thunderous kicks, offbeat percussion and even an acid line! Sound incredible? Well it is. Sit back, relax and take this one in. Subtle, brooding and groovy, late night, big system and a clued up crowd is what this record was built for!

Secondly, we've invited Planktom into the Sense Traxx stable! Polish born producer has delivered a slammin' slab of housey goodness to keep this package rolling! With nods towards the house OG's like Morales, this driving piano houser is everything you'd need to keep the pace of a floor into the early hours! Sharp use of the vocal and an addictive riff, this is a roller that makes you smile! If you're aim as a DJ is to ignore the chin strokers and light things up, then whip this out!

Lastly, to round of this superb package, you'll remember that release had a Scott Diaz cut on there, he's now given us a 'floor focused Dub! All the action, less of the flannel! Keys and drums all the way with this! Kept the stabs and sharpened up the percussion somewhat, with the bassline coming to the fire of this mix. Bumpy garagey heaven from the UK don!

Right then folks, there you have it! We're super proud of this and hope you love it like we do!

Remember, always use Sense Traxx Records responsibly. Have fun, party hard but don't forget to go home!