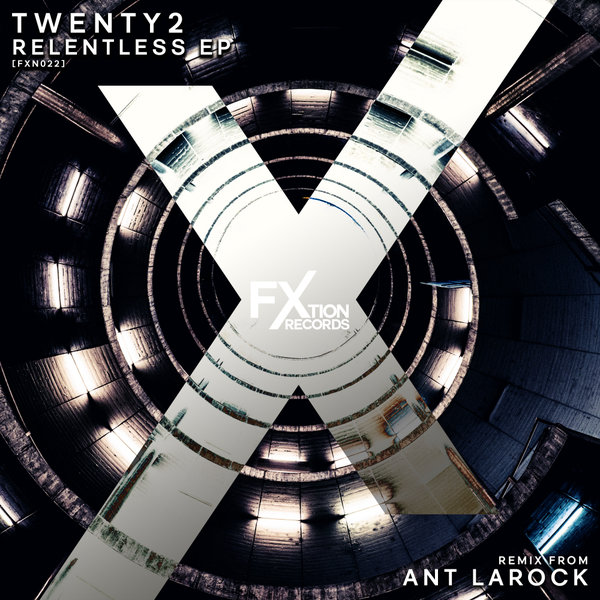 Making their debut on FXtion Records, Twenty2 presents two substantial, powerful and dynamic original productions, with a stripped-back hypnotically enticing remix from Ant LaRock.

With a string of releases on the likes of Madtech, Nurvous, Be One Records, Resonance Records and on the sister label Swerve Digital, Twenty2 who are self-proclaimed space voyagers have been making a name for themselves within the music industry and the DJ circuit recently playing at RRPM Festival, the Lost in Sound events and across the bloop. radio network.

The leading track Relentless sets the pace with hard-hitting funkadelic energy; the uplifting emotion and melodies that drive the tracks alongside the real accompanying instruments, captivating vocals and solid, upbeat and swinging basslines together create this perfect harmony of euphoria and high-octane original sound.

Ant LaRock, with recent releases on Snatch! Records, Let There Be House, Inhouse, Nurvous, Dopewax and more, strips back the original version to this almost soothing, deep and atmospheric minimal production. The subtle but standout synth stabs shapes ever so neatly into the mix with the spacious and intensive accompaniment automative synth that ebb and flows throughout creating such captivation.

Half Dozen carries on the trademark bassline of Twenty2's basslines within this release but drives it with a swing and a groove, and smooth low-down octave drops to really hit all parts of the body. Luscious and melodic piano/synth stabs flow ever so gently over the top of the lower frequencies of the mix, giving the production this silky smooth feel to it.