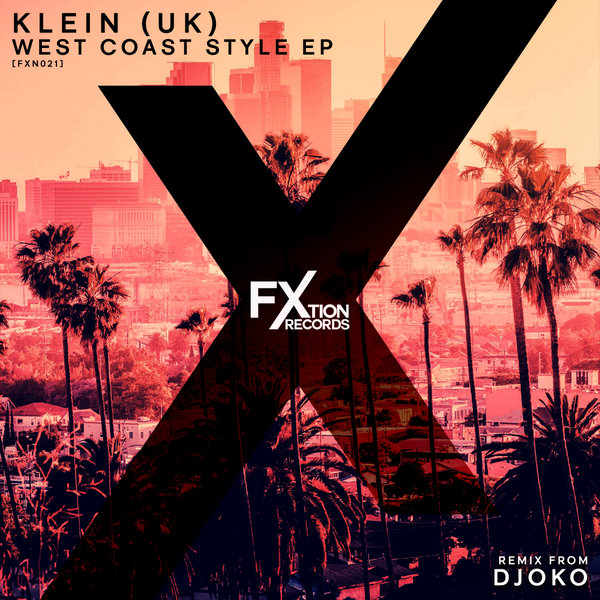 Talented up and comer Klein (UK) makes his mark on FXtion Records as he takes us on a whirlwind journey of pure electronic finesse with his West Coast Style EP, which includes a stunning remix from DJOKO.

Breath-taking from the get go, the lead track West Coast Style truly packs a punch with its hypnotic, raw, dynamic bassline leading the energy of the track with the accompanying enforcing vocal samples letting you now know that this is what 'west coast style' really is, whilst the elemental and spacious synth melodies and stabs that surrounds the bassline emits a spellbinding vibrancy that leaves you with further intrigue and mystery.

DJOKO captures this intrigue and mystery that lingers in the original version and reimagines it into this beautiful, heavenly, minimal yet deeply intense remix that gives you this rhapsodic euphoria like you are floating in place whilst joyously raving to its soothing yet melodic structure and depth.

Carrying on this primal, commanding sound from Klein, he concludes the release with another compelling original production entitled 808. Featuring a few TR-808 drum samples with the production, its infectious and captivating groove go hand-in-hand with the bumping and swinging bassline and creamy synth stabs that flow ever so perfectly in tandem.