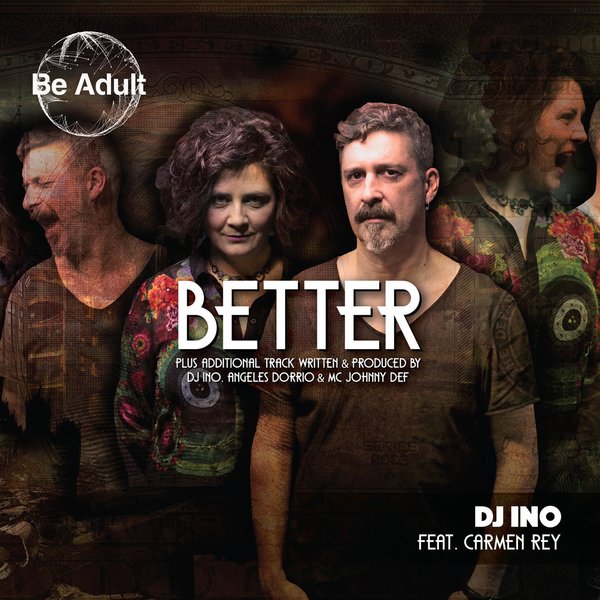 DJ Ino is back to the roots with this single alongside the most eclectic musicians who Ino use to work in the studio. This time Carmen Rey drops a beautiful first house track hooked with a funky four-to-the-floor kick riding under a dubbed out sexy bass-line. Second track is the Dub Mix and Its made to rock the dance floor. This is one for big speakers.

Third song is called "You Are The One" in collaboration with Angeles Dorrio, one of the most eclectic voices in the Jazz Scene in the North of Spain and MC Johnny Def, one of the voices on DJ Ino´s career. This is an impressive mix reminds the House sound of the 90´s which brings the melodic and melancholy elements adding a tropical feel for an absolutely epic sound.

This record ends with "Acid Dreams", an amazing hypnotic jazzy track with pulsating rhythmic beats layered with Sergio Delgado on the keys.

This new Be Adult Music single will surely please any Deep House DJ/fan - Rocking and dominating dance-floors worldwide. Definitely essential for deep, tropical and progressive DJs, or any jock looking to get hands raised.