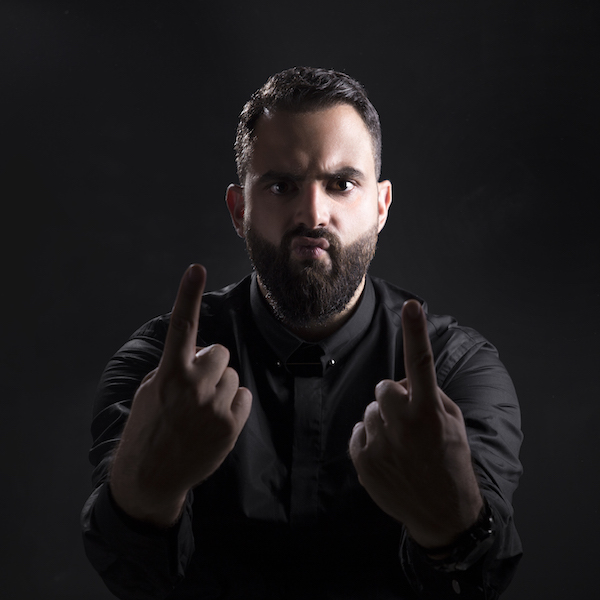 Artist
MIHALIS SAFRAS
Vinyl only DJ, Producer and Material hero.

If you think of Greece currently you might perhaps think of sunny islands, funny people and ouzo all over the place.

Greek region besides all those things have a great electronic scene and Mihalis Safras is definitely its most important representatives.

Recently ranked as #1 Tech House artist for 2015 by Traxsource and Resident Advisor includes him on the top 100 Most Charted artists of All-Time. House-head to the bone, Safras's numerous releases on monstrous labels like: Saved, Knee Deep in Sound, Toolroom, Get Physical and Viva chart him amongst
the hall of fame figures in the dance scene.

Hailed as the Material head honcho, the calibre of Mihalis's studio output uniquely fall's in‐between these two and since his early studio outputs,
his elongated, aching yet versatile and percussive tech-house tracks have made their way onto the most hyped labels in the House arena.

Being still a vinyl lover, has felt the joy of vinyl DJing at some of the most well-regarded clubs and events over the most important territories there is.
Leading UK dance festivals Global Gathering, Miami WMC and Ibiza's venues were just a few of the life-long ambitions to be ticked off the 'to do' list.

Worth mentioning that many of his productions have been used for the official world famous complication of Loveparade, Pacha, DJM, Space Ibiza and even Apples iPhone campaign.

Catch him spin around the globe or watch his live Be@TV stream sessions.

2023-10-16

Obsession
Mihalis Safras Wrecked Remix

(6:39)
2023-10-13

Obsession
Mihalis Safras Obsessed Remix

(6:58)
2023-10-13

2023-08-18

2023-07-27

2023-07-10

2023-07-10

2023-05-12

2023-05-03