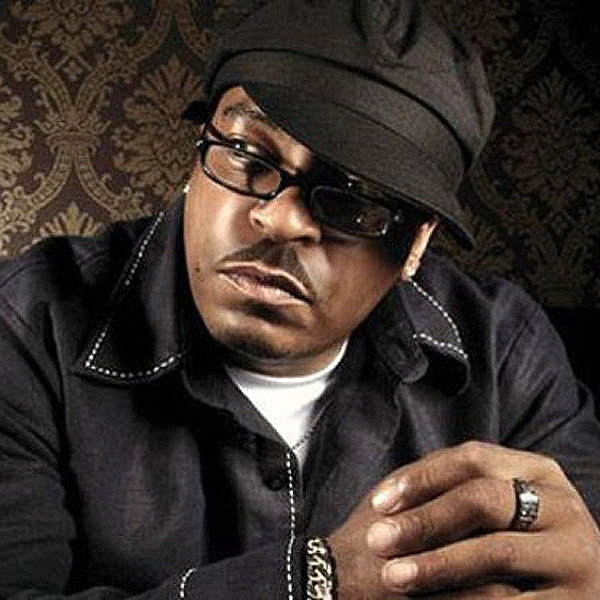 Artist
ROY DAVIS JR.
Roy Davis Jr.'s soulful electronic tech grooves quench thirsty fans like communal wine. The spiritual tracks produced by this legendary disciple of Chicago's Dance Music scene have received massive radio and club play around the globe. Roy describes his style as "Soul Electrica," a hybrid of soul and electronic music. His masterful weave of R&B with floor-stomping tech-dance tunes has created classic club anthems, making Davis one of the most sought-after DJs in the world.

He was introduced to dance music by late 1980's legends as DJ Pierre, Steve "Silk" Hurley, Farley Jackmaster Funk, Marshall Jefferson, and Lil' Louis. "I've always been in to Music but these were the DJs that really inspired me. Lil' Louis was always my favorite DJ because he knew how to play it all, from mellow, club, classics, he was so diverse - he taught me how to mix it up, that's how I got my style," says Davis Jr. " I started DJing myself when I was 12 or 13, spinning break dance music, Italian disco, then house."

The big turning point for Roy Davis Jr. was in 1993. While in college he was asked to work as and A+R scout for Strictly Rhythm in NYC. He went out to the East Coast weekly, and was subsequently hired to start his own sub-label called Red Cat records.

You can't mention Roy Davis Jr. without mentioning "Gabriel," Released in 1998 on Large, "Gabriel: was hailed "Dance Tune Of The Year" by countless publications worldwide and sold by the truckload. Produced with vocalist and multi-talented musician Peven Everett, "Gabriel: is a certified soulful house music anthem that sounds as fresh as the day it was made. Credited by some with kick-starting the UK garage scene it was a tune that would change Roy's musical direction and take him back to his spiritual roots.

Chart-topping releases such as "Michael," "Join his Kingdom," and "Rock Shock" licensed to Daft Punk's label, have led to massive dance floor overloads at such renowned venues as Chicago's Club METRO and TROUBADOR in Los Angeles, along with Tokyo's YELLOW and CLUB AIR. Davis' reputation as a producer has attracted the attention of major labels such as Warner Brothers, Sony and MCA, who have sough his expertise in the creation of dance mixes for their top artists. The talented Davis has created Billboard chart-toppers for Eric Benet/Faith Evans, Mary J. Blidge, Seal, Patti LaBelle, DJ Skip, Terry Dexter, Christina Milian, and Morcheeba. His original productions and remix work garnered rave reviews in such publications as RollingStone.com, URB, Flaunt and Vibe.

With recent DJ gigs racking up air miles between Dubai, Ecuador, England, Australia, Russia, France, Canada and all over the USA, along with a steady stream of production work, it's safe to say Roy Davis Jr. remains busy. Currently, Roy Davis Jr. is working on his next full-length album due to come out in Nice and Smooth entitled (GOD LIFE MUSIC) and has also been gracing the internet with his "Chicago Urban House Radio" show on Scion 17 Radio!

2023-11-24

Gomera
Roy's Chitown Version

(6:11)
2023-11-17

2023-11-10

Wild Life
Roy Davis Jr. & Byron The Aquarius Remix

(7:16)
2023-10-13

Tight
Roy Davis Jr. Afroboogie remix

(7:36)
2023-04-28

2023-03-09

Be As One
Nathan Barato Body2Body Remix

(5:50)
2023-02-24

2022-10-21

2022-10-21

Magic
Andrew Emil Dreamix

(8:08)
2022-07-28