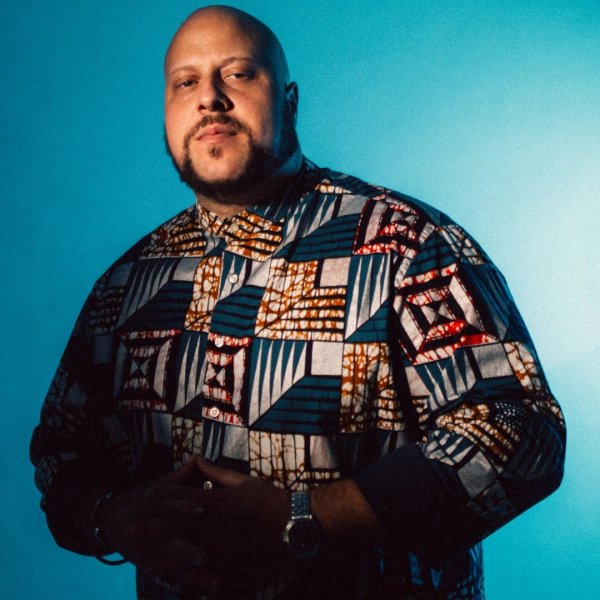 Artist
BODDHI SATVA
When it comes to dance music, few producers can claim the same authority that Boddhi Satva has. Known affectionately as the founding father of Ancestral Soul, Boddhi's music has spirituality as the central hallmark and uses the thread of soul music to weave a seamless tapestry of African music styles, set to the pace of house music changing entirely the way the genre is perceived and experienced.

With his critically acclaimed Ancestral Soul Interpretations mixtape series, the Central African Republic-born DJ/Producer reworks a selection of commercially and critically acclaimed R&B and Hip-hop songs, adding his distinct seal to create fresh mash-up treatments for everyone from Drake to Beyonce and Rihanna. An alumnus of Osunlade's Yoruba Records, Boddhi is the label owner of Offering Recordings. He joined house music's elite after being hand picked by Grammy award-winning producer Louie Vega in 2008 for in-house duties within the Vega stable as a producer and resident tour DJ.
This uniquely extensive repertoire is what affords Boddhi Satva the sort of wide global reach he enjoys today. As a DJ he holds down a residency in places like Middle Eastern Doha. And his production capability drew the attention of the Kenyan directors of Coke Studio Africa - a music reality television series that pits together veteran and new school music artists of African descent.
You can see this global music network dotted all over Boddhi Satva's sophomore albumTransition which features a range of outstanding artists including emerging Kenyan pop/soul singer Karun, acclaimed US singer/songwriters Teedra Moses, Dudley Perkins and Georgia Anne Muldrow as well as UK soul music architect Omar Lyefook MBE on the lead single Benefit.

Transition is a notable departure from Boddhi Satva's debut full-length studio 2011/2012 album Invocation, released on 2011/2012 on Vega Records/BBE Music. That BBE-released album was championed the world over by tastemakers including Gilles Peterson and set the bar for where Boddhi Satva takes audiences. It also showcased the names of musical luminaries such as Oumou Sangare, C.Robert Walker, Fredy Massamba and Vikter Duplaix.

Transition mines deeper into the diaspora of African soul. Nigerian pop star Davido and Ivorian Coupe Decale forerunner DJ Arafat featured together on Naughty represent the current wave of dance-leaning club tracks popular in the West African region and beyond. For the signature traditional African sounds Boddhi taps the elder statesmen - Les Nubians, Mohamed Diaby, Kaysha or Nelson Freitas to name but a few.
Production on Transition began late in 2012 as the Central African Republic-born DJ/producer returned to his native country for the first time in 12 years where his father resided.
"My father used to play a lot of Jazz, Soul, Disco and off course African Rhumba, " recalls Boddhi of his musical upbringing. "I was exposed to so many musical cultures from both my parents. Outside of the house I listened to Soukouss, Ndombolo, Hip-Hop and R&B".

"My father's love for good music led me to develop a special sensitivity, an ear to different cultures and sounds around the world."

Within months of that visit, Boddhi lost his father to sudden illness. Transition was created and released in his honor. It underscores Boddhi Satva as a truly global cultural ambassador and testifies to the tenacity of the human spirit.
2022-12-30

2022-12-23

2022-12-16

2022-12-16

2022-12-09

2022-12-09