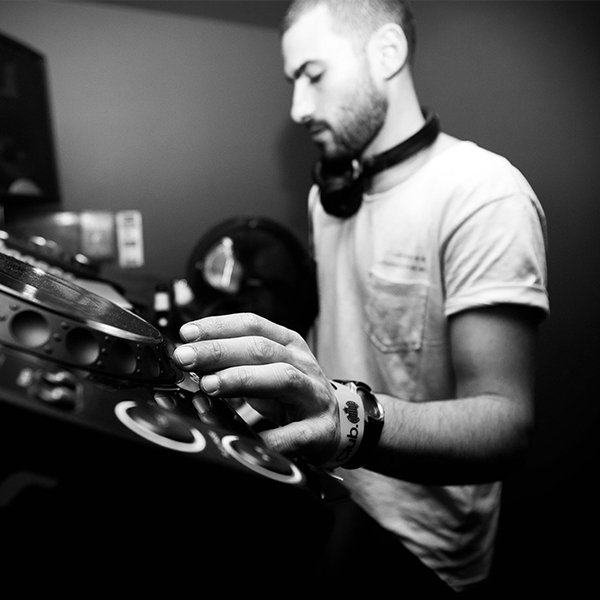 Artist
MARCUS RAUTE
Marcus Raute is a producer and DJ probably known for some of His Tracks like "Basement Love" still supported today and played on radio stations worldwide or "Echoes" played on BBC Radio 1 by Kölsch as well as Paul Hazendonk in His live performances, to name a few.

Starting His producer career back in 2010, His big step has been releasing music on labels like Large Music, Plastic City, Lapsus Music, Frole Records and collaborating closely with His friends at Piston Recordings and Colour In Music, having the privilege to be remixed by the likes of Black Loops, Georgi Barrel, ThermalBear, Liam Geddes, Luvless and many more.

Born and raised in Naples where He started Djing locally and then around the country, Marcus has lived for a short time in Berlin before hitting His 30 years old and little after moved to London where He is actually based and already performed at the top clubs in town like the legendary Ministry Of Sound, the renowned Egg London club, Lightbox, McQueen and Acquarium with local crews, and did countless of boat parties on the river Themes playing lots of b2b with Eastern Resident, with which He produces the well supported "Vento EP" released in 2017.

Slightly oriented to classic House Music, Marcus has no limitation to merge afro music with Disco House or Techno gems, indeed it is easy to find them in his Dj mixes or as a flavour in His music productions and/or collaboration with other artists.

An interesting fact about Him is that He appears as co-founder or "little helper" of projects like Abnormal Boyz, Blue City Dub [..] as well as Marsupials, which originally was a 3 members team with Luigi and Max, giving life to hot cuts exclusively released on wax on labels like Scucci Manucci, Dabit Records, Exotic Refreshment Etc.

Marcus' music is supported by many established DJ and producers around the world and well featured and sponsored on the major music stores consecrating Him as a multitalented and creative person with a very wide-musical-view thanks above all for having had the opportunity to meet such great people during His journey that contribuited to built His music knowledge.

2021-01-08

2020-12-22

2020-03-10

2020-03-10

2020-01-20
2020-01-17

2019-12-30

Place
Marcus Raute Basement Remix

(7:14)
2019-12-09

2019-11-29

2019-11-29