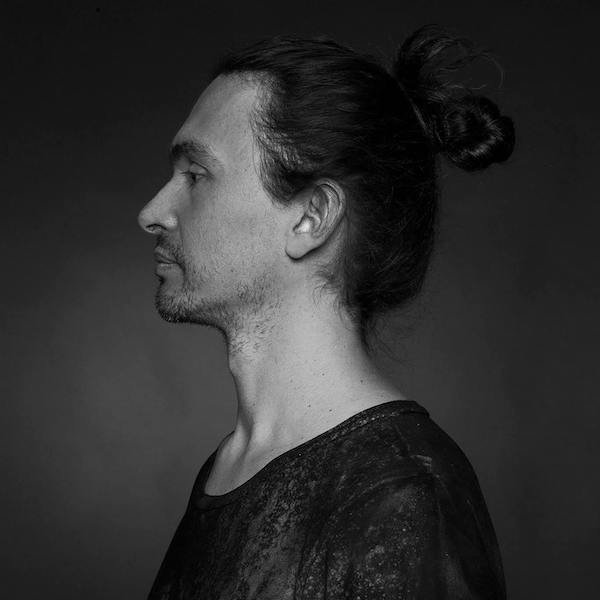 Artist
CHRIS CARRIER
There are two kinds of DJs: those whose goal is to make a name for themselves and those whose goal is to make music - and let the rest follow. Parisian Chris Carrier is among the latter. For more than a dozen years he's been an underground icon, churning out more than one hundred records and remixes for a host of labels. Too busy working to chase a spot in the limelight, Carrier is nevertheless rightly revered as one of the most gifted, prolific producers on the dance scene.

Refusing to restrict his output to one genre or one school of thought, Carrier has dabbled freely in everything from house to hip hop, drum 'n'bass to minimal, techno to electro. Most DJ shave one label - if at all - but Chris is so restlessly creative he's founded a whole fistful of labels over the course of his career, including the renowned Adult Only imprint, Chronobrain, Combustible, Taka, X86 and Direct Art. He has also worked under more than a fifteen aliases. Chris is an artist who refuses to be pigeonholed or to conform to a bland "career plan." Growing up in Paris his father, a keyboardist, provided his early musical inspiration, along with heroes like Quincy Jones and AC/DC.

However, youthful notions of being a baker ("I like cakes," he says) lost out to music when he discovered the early 90s techno rave scene and began to DJ. Driven to be the master of his musical destiny, Chris quickly learned to produce and created pioneering techno outlet Chronobrain with Guillaume La Tortue. For seven-odd years Chris devoted himself the label, and its offshoots including house-oriented Taka and drum 'n' bass imprint X86.However, his love for rave culture led him back towards more purely creative work.

From 2003 onwards Chris has founded new labels Adult Only and Catwash, as well as bringing his vision to Get Physical, Crack & Speed, Brique Rouge, Robsoul, Kill Brique and - most recently - Freak n' Chic. This has put the underground star firmly in the forefront of the new French electronic movement, bringing his diverse style to the sexy, deep, techy house vibes that dominate the scene. Chris is more sought-after than ever for his DJ skills - he's penetrated the
notorious US market with gigs in Georgia, San Francisco, Denver, Las Vegas and Miami. And plays in Europe's clubbing capitals: London, Paris, Madrid, Amsterdam and Milan, to name a few.

Look out for his gigs, and Chris's forthcoming remix of Matthew Dear's Dog Days - the first of many exciting projects for this unique artist in 2008.

2022-04-01

2021-12-17

2021-06-28

AFSW
Chris Carrier Remix

(6:30)
2021-05-25

2021-04-16
2021-03-17

2021-03-08

Bizaz
Chris Carrier Remix

(7:17)
2021-02-24

2021-02-19

2021-01-08