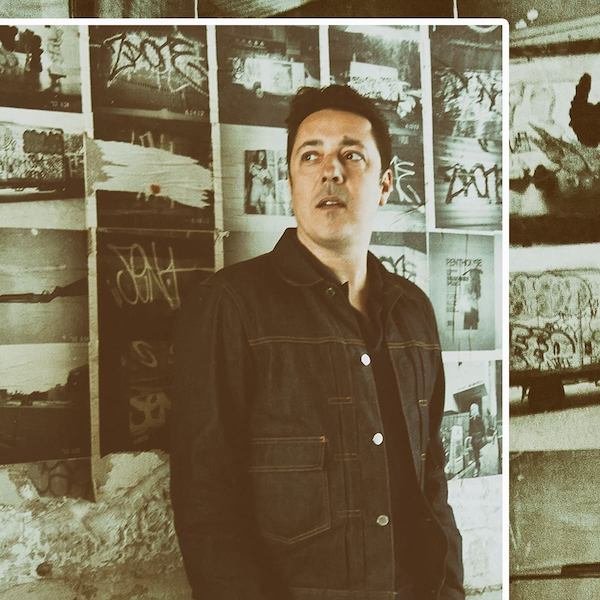 Artist
DAN GHENACIA
Dan Ghenacia has been touring the globe for the past 2 decades, spreading good vibes at every opportunity and bringing his distinct touch to every set. With Dyed Soundorom and Shonky, Dan is also 1/3 of Apollonia, the 'supergroup' centred around a unique back-to-back-to-back concept. An artist who has consistently flown the underground flag from day one, Dan Ghenacia epitomises the true spirit of electronic music and club culture.
After discovering house and techno in the early 90s, Dan immersed himself in the Paris rave scene. His love affair with music was solidified when he spent a year in San Diego soaking up West Coast house and psychedelia through his key inspiration – Mark E Quark. After 12 months Dan returned to Paris and opened his own store Traffic Records. This allowed him to import and showcase the sound he discovered in California and he was soon DJing at various spots around the French capital, quickly making a name for himself.
He picked up a residency called 'Kwality' and so began the next chapter with the afterparties at Batofar becoming the stuff of legend with the party's official mix catapulting Dan on to the international stage. This is where he refined his distinctive groovy sound. The infamous parties, together with Dan's radio show, inspired a new generation of DJs including 2 young men who would later become Dan's lifelong friends and partners in crime; Dyed & Shonky.
In 2002 he took things international and began playing at DC10 in Ibiza, becoming a resident in 2004, with solo appearances and b2b2b Apollonia sets. Dan also lives in Ibiza throughout the summer, which has led to him building a deep relationship with the mystical island and the launch of his GoDEEP parties.
Away from DJing his next big step was the launch of his cult label Freak N'Chic, which he ran for 7 years from 2003 to 2010. One of the key platforms during a pivotal era in the French underground.
Two years after Freak N Chic came to an end Dan, Dyed and Shonky introduced their Apollonia concept to the world. They have since recorded an album ('Tour à Tour'), gone on a world tour, and played countless marathon sets at many of the world's most influential club spaces and festivals as well as setting up a label with the same name. The label is a home for their own music and releases from their fav artists and reissues of stone-cold classics from the vaults; and in 2019 their first-ever residency on the White Isle, Planet Claire. The three men hold court at New Club Octan Ibiza bringing that unique vibe and adding to their all-night-long shows a variety of guests including Anthea, Cristi Cons, Djebali, Edward, Francesco Del Garda, Gene On Earth, Mark E Quark, Nicolas Lutz, Omar, Pearson Sound, Robin Ordell, Sweely and Traumer among others.
Outside of his work with Apollonia Dan still travels solo and has a renewed zest for making music. New EPs have dropped via Music For Freaks, Adult Only and Apollonia with remixes on Cuttin Headz and his old acquaintance Shazz's Shazzer Project. Plus, he's been running his own GoDEEP Events for the last years in Ibiza, Paris, Barcelona and Lisbon.
GoDEEP started as a Hometown Sunday party in alternative locations where Dan could play more intimate music and dig deep in his vinyl collection to spot some forgotten gems. After 3 years, he found he also wanted to deliver another side of his music personality that he really wished to showcase... This led to the birth of the GoDEEP Mental Session radio show in collaboration with Rinse UK. Once every two months or so he tries to surprise the audience and gives their ears a nice treat, bringing it all together and taking you on a journey to a deeper realm
From tours around the world, to A&Ring for his label and encouraging his friends, new and old, Dan Ghenacia is a highly respected, influential figure who continues to work tirelessly to support the music he loves so dearly.

2020-08-07
2020-06-21
2020-05-22

2020-04-10

2020-04-06

2020-03-06

2020-03-06

2020-02-28

2020-02-10

2020-02-10