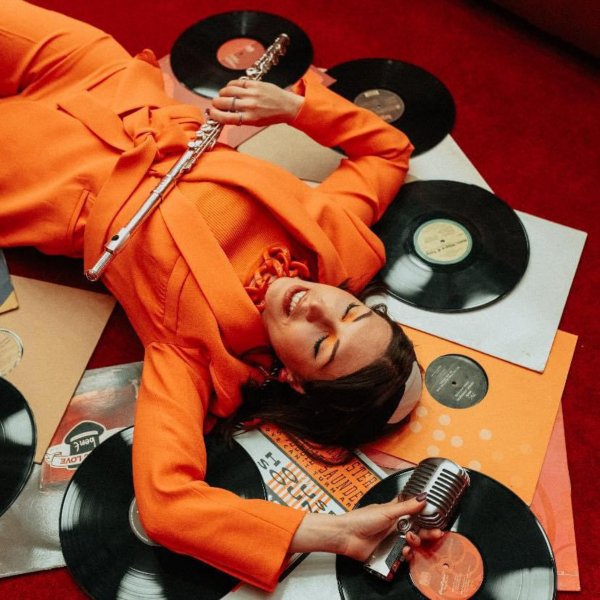 Artist
MARIE BERSON
'GROOVE IS MY SOUL'
Marie Berson is a French artist who mainly distils her performances in the electronic Music industry.

His voice soul print of jazz, with a groove of soul funk, allows her to appear on prestigious labels, filling the bins of Deep/House Music, such as Moulton Music, Simma Black, Let There Be House, Too Many Rules, Late Night Jackin collaborating with international artists whose maturity is well established such as Rick Wade(Detroit) who made a remix (only vinyl release) with 'Got me' track for Three Fingerz Music, Vibe Killers(UK) with their first collab 'Rouge Pur' released on Star Cycling Club, 'Club 53' remixed by Anthony Attalla(Chicago) for Incorrect Music and in 2020 'Let's Groove' released on Too Many Rules(SPA) massively supported by DJs across the continents.
She closed the year with a frenchy collab with the producer Bubs with 'Never come down' released on Let There Be House(UK). 2021 will be even more a groovy year with Stranger Danger 'Make it Last' on Moulton Music(US) & the famous track 'The Disco' signed by Late Night Jackin(US) with Ray-D & 'Take my place' with Roxelio on the great label Simma Black(UK), the special release 'It's Okay' with Jesusdapkn & Dubeats remix on I Records(Kevin Yost), ending the year with Ray-D again on a lovely release 'Someone to love' including Arturo Garces remix on Jump Recordings(US).
Lately & before the summer 2021, she joined as Guest Deepinside.co.uk for a podcast and few Live Streams on RADIO FG(FR) preceded by an interview on Antoine Baduel's HAPPY HOUR DJ.
At the same time, she participated in the National Support Action #1213JUIN organized by Joachim Garraud gathering the most influential French DJs for a weekend. She delivered a performance mixing Chicago House embellished with live vocal and punctuated by her transverse flute that will arouse a lot of interest.
2022 is going to be a success with 'Now we are free' on the huge label King Street Sounds with Lebedev.

As flautist by musical training, her taste for harmonies is reflected in her studio work.
It is quite naturally that Marie Berson is moving towards Electronic music Live performance mixing her versatile voice with her timeless groovy loops, sometimes mixed with vibes that make you want to stomp your foot or simply to let go.

2022-06-24

2022-05-27

2022-02-18

2022-02-18

2022-02-18

2021-10-22

2021-10-22

2021-10-22

2021-09-20

2021-09-20