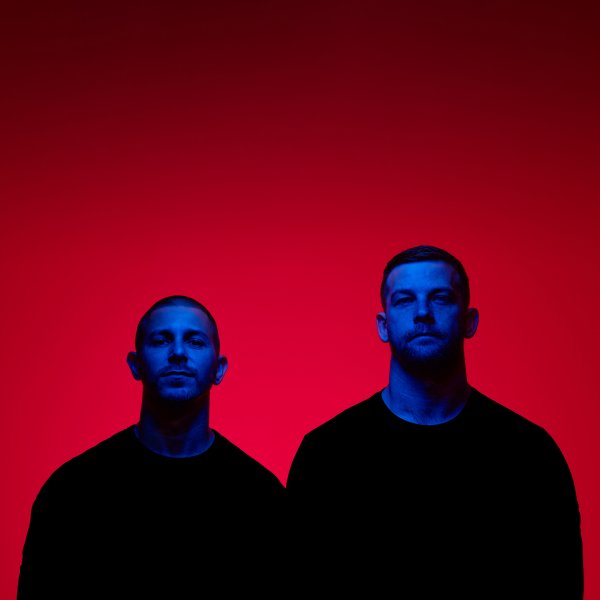 Artist
MATONII
Matonii has made a mark on the local and international house scene, both in production and in their energy-filled live sets. Made up of two best mates, Matt (Nukewood) & Tony (Venuto), the pair met in the Sydney scene back in 2008 as solo DJs. At the time, both held multiple residencies in Sydney's best nightclubs including those of the infamous Kings Cross strip. After many years playing in the same clubs one after the other, the boys realised they shared a similar taste in music and a common love for house music, in particular. 

One moment playing alongside each other was all it took to realise they had a special energy and understanding of each other's music choices. That chemistry founded their friendship and subsequent formation of the duo, Matonii.

On the back of their sincere passion for all things house, the pair merged their respective styles in the studio and have seen releases on some of House Music's most respected record labels including Nervous Records, Glasgow Underground, Motive Records, Simma Black, Phoenix Records, Blockhead and Blacksoul Music to name a few. The combination of energetic jacking drums with a touch of soul produces a signature Matonii sound that has gained major support from the likes of Todd Terry, Sam Divine, David Penn, and Roger Sanchez. Matonii's tracks have also had numerous plays on Defected Radio. 

With multiple Traxsource, another download site & ARIA charting hits under their belt, the duo are continuously raising the bar and have a number of new releases scheduled for this year. Their recent release and collaboration with Kevin McKay and Brown Sneakers 'Make It Right' on Glasgow Underground gained massive support in the clubs, charts, Spotify and radio. Whilst their latest release on Motive Records finds the boys teaming up with the legendary Inaya Day. 'Feel So Good' is a peak time weapon with thumping piano stabs, flickering organs and the mesmerising vocals from Inaya Day.

There is certainly no mistaking a Matonii vibe and the boys always deliver when it comes to their live sets. With over 2 decades of DJ experience each, there is always a mix of old, new and everything in-between. They stay true to their sound but can also adapt to any set time, making them one of the most versatile and in-demand DJ pairings on the scene. The duo have played gigs in Europe and Asia as well as headlined a string of Sydney shows. Some of their most memorable appearances include Defected Croatia, Defected Ibiza, Carpe Diem, Hi Ibiza, Glitterbox and playing alongside such acts as Sam Divine, Low Steppa, Ferreck Dawn, Mike Dunn, Simon Dunmore, Mousse T, The Shapeshifters and the great Armand Van Helden. 

With a huge year of new music, shows and collaborations planned, things are just getting warmed up for the Matonii boys.

2023-05-26

2023-05-26

2023-05-26

2023-05-19

2023-04-21

2023-03-10

2023-03-10

2022-12-23

2022-10-19

2022-10-14