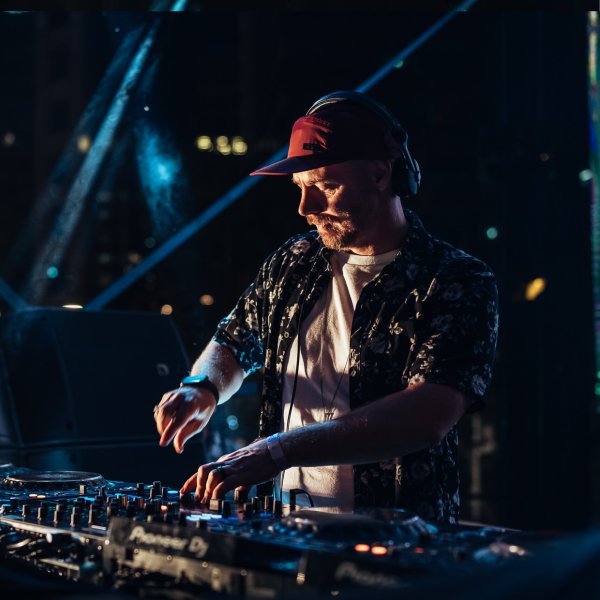 Artist
ROMY BLACK
Romy Black is a celebrated Australian artist and has become one of the defining House Music pioneers to emerge from Sydney in the past decade. An unparalleled DJ Producer, he has experienced international success on Traxsource, another download site and all major streaming platforms whilst maintaining a devoted approach to the music he loves. His releases have regularly topped the international charts with his latest offering 'The Love Test' dominating dance floors and airwaves alike as a #1 track.
Choosing to traverse genres to keep his music accessible to an ever-expanding audience, Black is equally at home on the terrace, in the main room or on the festival stage. He can lay down thick slabs of filtered Disco and jacking house and compliment it with an underground vibe that his imprint 'Souluxe Record Co.' is famous for. His influences range from lazy laidback house right through to warehouse jack, raw, soulful, jazzy cuts, filtered disco and mid-90's inspired U.S jams; embracing all the finer moments of dance music.
Known for taking dance floors to another level whilst maintaining the energy that keeps house heads moving, Romy Black has a back catalogue that twists the old with the new and takes audiences on that all-important journey.
His music is now starting to fill the record crates of some international influencers and he regularly plays alongside acts such as Mark Knight, Roger Sanchez, Sandy Rivera, David Penn, Simon Dunmore, Angelo Ferreri, Dr Packer and David Morales. This has in turn led to exclusive performances at major events which include Glitterbox, Sensation, Return to Rio, Rodd Richards presents events and Café Del Mar; giving him access to an audience of eternally devoted and loyal fans who sell out these events months in advance.
His groove is infectious and his experience in generating an inspired blend of musical gems is unsurpassed amongst his peers. His genius is intuitively understanding what is expected of the DJ and in that regard; he is at the top of his game.
In the coming months his public appearances will be bolstered by an ever-increasing number of releases on International record labels as well as the now infamous Souluxe Records Co and will include collaborations with local and international artists which will bear testament to his undeniable talent and influence.

2019-09-20

2019-09-18

2019-09-13

2019-09-06

2019-07-26

2019-07-19

2019-07-19

2019-07-19