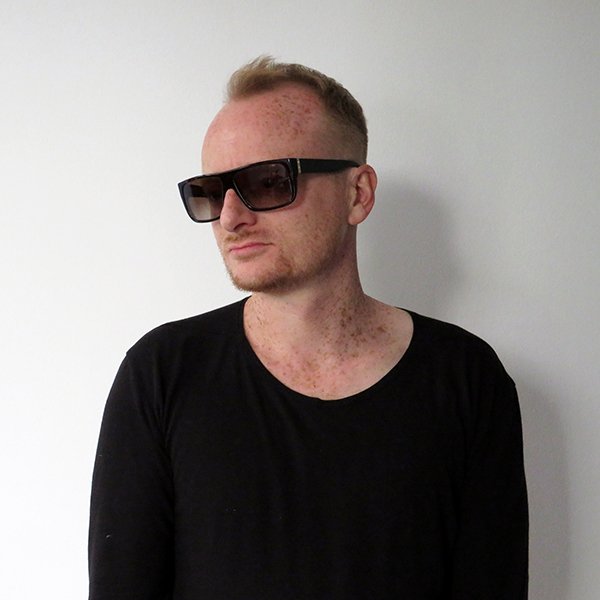 Artist
GRAHAM SAHARA
Award winning DJ, producer and Seamless Recordings boss Graham Sahara's genre-defying magic has left its mark on super clubs and venues across the globe. For more than decade he's been a resident at Pacha, the legendary club in Ibiza, the island that's been his home since the 1990's.

Spinning quality tunes encompassing everything from deep and soulful, to eclectic and Balearic, to tech house and techno, Graham's played every important Ibiza club and venue. And the skills he's honed in the international capital of clubbing have led to being in demand around the world.

Since arriving in Ibiza all those years ago, he began working in small bars across the White Isle before becoming the first ever resident at the Base Bar and Hotel Es Vive then joined the ranks at Bora Bora during the legendary days of debatably Ibiza's most famous beach bar. He also resided in the now defunct yet infamous venues Konga and Morgana where his hard work continued to pay off with ever increasing residencies on the islands best loved clubs. From those humble and hard working beginnings, he then hit the proverbial jackpot and the dream of bedroom DJs around the globe, by becoming a resident at the legendary Ibizan super club, Pacha, where he has been a resident for the last 15 years, and has since has graced the decks of pretty much every super club and venue of note on the island over the last 2 decades

During his time at Pacha he has consistently demonstrated his genre-defying ability to play across the various spectrums of electronic music with ease, which has seen him play at times up to two or three completely different in the club in a one night, whilst supporting the likes of heavyweight underground artists such as Mr C, Terry Francis, DJ Pierre, Reboot, Edu Imbernon and Solomun through to traditional house music legends such as Masters At Work, Bob Sinclar, Roger Sanchez, Derrick Carter and MK, and even, in years gone by, all the way though to chart topping acts like Tiesto, Swedish House Mafia and David Guetta.

He's collected an impressive string of awards and nominations. He was awarded Best Ibiza DJ 2017 in the internationally televised Ibiza DJ Awards, having been nominated in the same category previously in 2006. He has previously won Best Ibiza DJ in the Ibiza Clubbing Guide Awards and was also nominated both as Best DJ and Best DJ of a Bar and Lounge in Spain's Deejay Magazine awards in 2008.

It's not just his talents in the DJ booth that have been recognised. As a skilled and innovative producer he's highly regarded by the industry. With Central Avenue and Andy Lee he picked up a nomination for the Best House Track of 2011 in the BMA Awards Awards for their remix of "Long Legs Running" by Matt Casseli and Danny Freakazoid. He's hit the top spot on Traxsource with his track "Don't Quite Get It" on Purple Music and has since had music release on huge labels such as Ministry of Sound, Hed Kandi and Armada Music. He has remixed artists such as Richard Dinsdale, Kiko Navarro, Claude Monnet, Klement Bonelli and even artists such as Shock G from Hip Hop group Digital Underground (he produced Tupacs breakthrough platinum single "I Get Around").
Whatever the party, event or venue, Graham's the multi-talented and passionate House DJ to have on the decks. Whether the style required is deep and soulful, Balearic eclectic or tech house, no sound is too big for this little man.

2021-12-10

2021-12-10

2021-03-05
2017-02-23
2016-02-29
2015-09-14
2015-04-24
2015-02-16
2015-02-05
2014-12-08