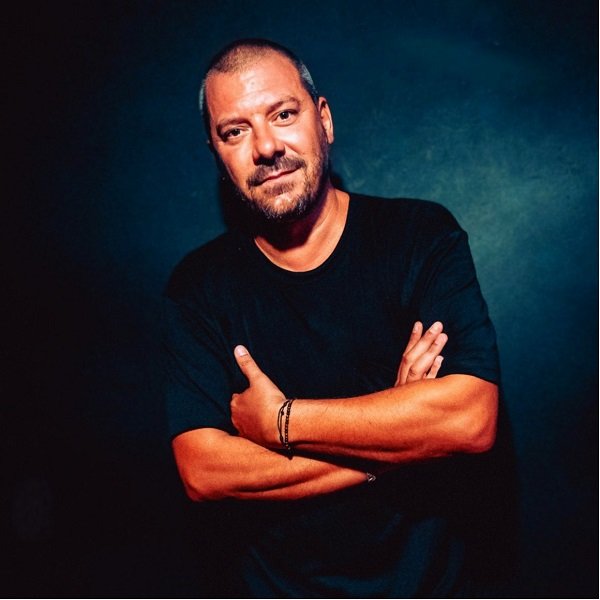 Artist
PETER BROWN
French DJ and producer based in Barcelona , Peter Brown has already achieved great things since exploding onto the scene in 2004. His sound ranges from Deep House to Tech House and always rocks a musical vibe with production levels that are hard to beat also highly sought after across the globe.
Constantly impressing his fellow industry leaders his releases have appeared on outstanding labels such as Toolroom, Hotfingers, 1605 MUSIC THERAPY, Spinnin', Ministry of Sound, Zulu Rec, Safe Music, Hall Of Fame, Urbana, Pacha, Housesession, Jungle Funk, Sphera, GuestHouse, Go Deeva and have consistently reached the top echelons of the another download site and Traxsource charts and have received radio support from some of the most important dance radios in the world like Radio 1 (UK) , Maxima Fm (SP) and Radio FG (FR) .
Amassing DJ support from the likes of Roger Sanchez, Umek, Marshall Jefferson, Kevin Saunderson, Frankie Knuckles, Todd Terry, Bob Sinclar, Riva Starr, David Penn, Sharam, Erick Morillo, Alex Kenji, My Digital Enemy, The Shapeshifters, Manuel de La Mare, Tocadisco, Swedish House Mafia, Federico Scavo or Mark Knight, it's clear to see why Peter Brown has become a main player in the House world !
He's also been known to share collaborations with Tyree Cooper, Max'C, Dj Dan, Eddie Amador, Dj PP, The Dolly Rockers, Lizzie Curious, Alex kenji, Jerome Robins, Etienne Ozborne, Corey Andrew, Max' C, Ann Bailey, Jesse Garcia and Tapesh to name a few.
With drive, determination, and an impressive resume, Peter has played in legendary clubs and festivals throughout the world including INOX Festival(Toulouse/FR), Space(Ibiza), Pacha (Ibiza, Barcelona, Moscow, Sharm el Sheikh), and residencies in the finest clubs in France (Amnesia, Villa-Garden, Open House) and in Spain (City Hall, The Family, Sauvage, C.D.L.C, Opium, Café del Mmar BCN). He has also played in some of the hottest venues in Austria, Russia, Brazil, Colombia, Tunisia, UK, Bulgaria, Estonia, Morocco, Egypt, India, Hungary, Poland, Canada, Germany, Holland and Ireland.
Since 2016 is A&R Manager at Hotfingers Records, Alex Kenji's Label, that's why Peter is now highly regarded as one of the most influential dj in the electronic dance scene and a true pioneer of house music!
2018-04-14
2018-04-14
2018-04-14
2018-04-14
2018-04-14
2018-04-14
2018-04-14
2018-04-14
2018-04-14