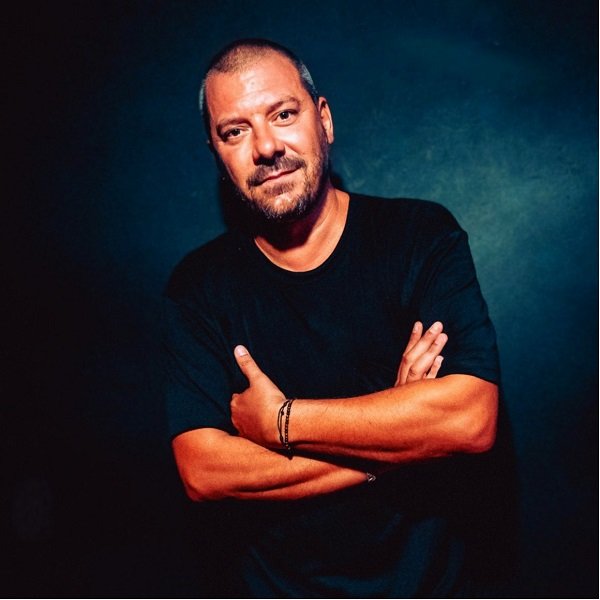 Artist
PETER BROWN
French DJ and producer based in Barcelona , Peter Brown has already achieved great things since exploding onto the scene in 2004.

Constantly impressing his fellow industry leaders his releases have appeared on outstanding labels such as Toolroom, Hotfingers, 1605 MUSIC THERAPY, Spinnin', Ministry of Sound, Zulu Rec, Safe Music, Hall Of Fame, Urbana, Pacha, Housesession, Jungle Funk, Sphera, GuestHouse, Go Deeva and have consistently reached the top echelons of the another download site and Traxsource charts and have received radio support from some of the most important dance radios in the world like Radio 1 (UK) , Maxima Fm (SP) and Radio FG (FR) .

With drive, determination, and an impressive resume, Peter has played in legendary clubs and festivals throughout the world including INOX Festival(Toulouse/FR), Space(Ibiza), Pacha (Ibiza, Barcelona, Moscow, Sharm el Sheikh), and residencies in the finest clubs in France (Amnesia, Villa-Garden, Open House) and in Spain (City Hall, The Family, Sauvage, C.D.L.C, Opium, Café del Mar BCN).

In 2009 he entered the PACHA IBIZA DJs Team, touring across the globe and playing in the most prestigious clubs in more than 20 countries.

Since 2016 is A&R Manager at Hotfingers Records, Alex Kenji's Label, and resident dj at the new Cafe Del Mar Club in Barcelona(Spain).

2017 has been one of the best year so far, with several of his releases hitting the #1 spot on Traxsource. The label GuestHouse put out his "Funkosphere" at the start of the year and his "Dancin" release in the summer, and his perfect blend of old school feel and contempory production was an instant hit with support from David Morales, Gene Farris, Jamie Lewis, Brian Tappert, DJ PP, David Penn, Mark Knight, David Tort, Todd Terry or Full Intention to name a few.
Mr Brown also put quality underground house music on Hotfingers Records, Go Deeva Records , Cube Recordings, and Freakin909 Records this year too.

In 2017 he was voted #20 House Artist Of the Year on Traxsource and #9 Jackin House Artist on another download site.

In 2019 he was voted #17 House Artist Of the Year on Traxsource.

It's clear to see why Peter Brown has become a main player in the House Music world!

2023-12-01

2023-11-24

2023-11-10

2023-11-10

2023-09-29

2023-09-22