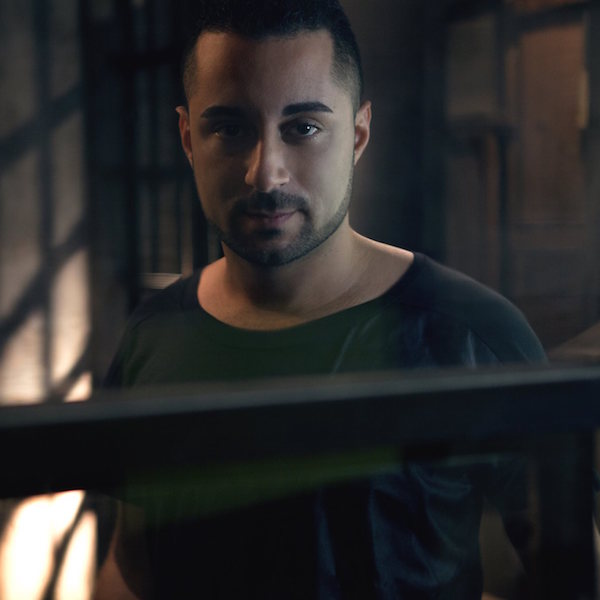 Artist
JOSEPH CAPRIATI
Now recognized as one of the principal profiles in techno, Joseph Capriati has established a reputation as a universally popular and in-demand talent. A naturally charismatic DJ with a back catalogue of standout productions, Joseph is an instinctive performer with a genuine enthusiasm for entertaining. Widely regarded as one-to-watch since making his production debut in 2007, Capriati's rise to prominence has been relentless. Established as a key artist for Adam Beyer's Drumcode label; resident at Marco Carola's 'Music On' events in Ibiza; a priority artist for global festival brands Awakenings, Time Warp, Monegros, Tomorrowland and Kazantip; and a firm favorite with club crowds across Europe and North & South America; Joseph Capriati is a unique artist within the electronic scene, whose powerful performances and musical magnetism spontaneously attract affection from fans and peers alike, marking him out as a leading light amongst the next generation of international techno headliners.

Despite being a DJ first and producer second, the strength of Joseph Capriati's production portfolio can be measured in both the projects with which he has been involved and the chart success his releases achieve. A principle act for Adam Beyer's Drumcode label, November 2013 saw the release of Capriati's 'Self Portrait' album on Drumcode with tracks such a 'Fratello', 'Awake', 'Basic Element' and 'This Then That' captivating new and old Capriati fans alike. More than just a collection of singles, the project illustrated Capriati's ability to spread his studio wings as he brought together a range of influences under a techno motif, illustrating the depth to his music that has seen the Capriati sound enchant dance floors globally and propel Joseph to be central character in the rising popularity of techno worldwide; helping the genre penetrate into remote markets such as South Africa and Honduras as well as traditionally mainstream territories such as Ibiza.

Born and raised in the southern Italian city of Caserta, less than 30km from Naples, Joseph Capriati's emergence as significant force within Techno continues the strong lineage of talent from the city as he follows in the footsteps of Marco Carola, Rino Cerrone, Gaetano Parisio and Markantonio. Having grown up on a diet of early hip hop and classic house from the likes of Masters At Work, Todd Terry and Eddie Amador, Capriati bought his first DJ console at the tender age of 11; cutting his teeth playing to his friends in garages and basements after school. It was not until he was old enough to attend his first rave party that his passion for techno over-shadowed his early musical influences and set in motion the journey that has taken him to the position he is in today. As Joseph himself remembers, "the first time I heard techno was at Old River Park in Naples in 2003. It was a 12 hours party with Dave Clarke, Billy Nasty and Rino Cerrone. I was totally impressed by that sound and something in my mind changed."

With a path laid out before him and the force of momentum behind him, Joseph Capriati welcomes the future with excited anticipation. "I just want to make music or play gigs everyday. It is the most important thing in my life. When I am in the studio or on stage I feel disconnected from the world and I enter another dimension where there is just the music, the people and myself. I could be sick, or be feeling sad about something, but when I'm playing I totally forget everything and this makes me happier. Looking at the people dancing and following my musical trip is an amazing thing. There is nothing better than this for me." So the future for Joseph Capriati is simple. Keep on doing what he loves and do it with a passion and commitment that has proved so potent a driving force to this point.

2023-05-03

2023-05-03

2023-05-03

2023-05-03

2023-05-03

2023-05-03

2023-05-03

2023-05-03

2023-05-03

2023-05-03