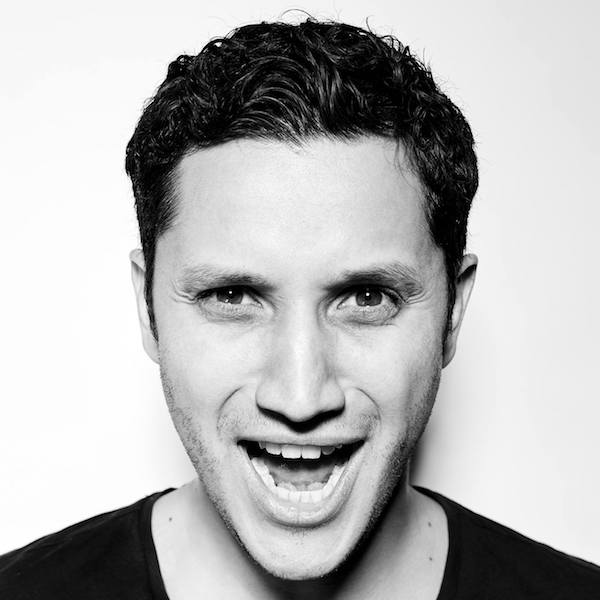 Artist
DJEBALI
A Parisian club kid in the early 2000s, Djebali has grown into one of the most accomplished house producers from the city's new generation of talent. Driven by his own self-titled imprint in 2011 and several sub-labels in the last few years, together with gigs at high-profile clubs around the globe and a back catalogue full of classic house grooves of the highest order. He is one of Paris' shining stars...

Djebali was first backed by long-serving Paris head Terence:Terry: at the legendary 'After Party Is Not A Crime' nights, before making numerous appearances at Rex Club and holding a residency at the Freak N' Chic Batofar parties between 2008 and 2010. Since then, it's been a steady rise up the ranks, with Djebali's hard work and ingenuity taking him around the world.
Pushing the scene forward in his hometown, Djebali has brought a glittering array of talents to his party at Rex Club, Ideal Juice, 1 episode every 2 months. The party has also been held at locations outside of Paris, hitting Ibiza Underground, Iboat in Bordeaux, Special Case in St Petersburg, The Basement in Tunisia, as the UK stopping by London & Liverpool.

Meanwhile, at DC10 in Ibiza, Djebali is resident in the infamous red Terrace room, where he holds court several times each summer at one of the world's most influential clubs. In 2015, Djebali embarked on a US tour hitting some of the USA's best-known clubs; Verboten, Space and Output in New York, Stereo in Montreal, as well as venues in Toronto, Los Angeles, Miami and the birthplace of house music, Chicago. Around the world he has played everywhere from Womb (Tokyo) to Kazantip (Ukraine) and Mixmag Live at Rainbow Venues (Birmingham, UK).

On the production front, Djebali's break came via Jay Haze, who put out his first EP 'Fanfare' on Tuning Spork in 2008. He dropped the 'LAX EP' to wide critical acclaim in 2009 with 'Sorry, I Missed The Sky' the following year on Dan Ghenacia's Freak N' Chic - a label which led the way in supporting quality Parisian house talent. As a prolific remixer Djebali has provided his magic touch to a long list of high-profile names and labels like Inland Knights, Jef K's Silver Network, Culprit LA and one of his idols, Chez Damier signed a remix to his Balance label. New remixes for Sebo K's Scenario label and Alex Arnout on London-based NoFitState are forthcoming.

2011 saw the launch of ( djebali ), a limited vinyl-only series, which he used to explore his sound in greater depth, delivering music straight from the studio to wax - each release selling out within days of hitting the streets. In 2013 came two offshoots; ( djebali ) presents - a platform for developing artists which debuted with a top selling EP by Mr KS - and ( djebali ) reworks, which features established artists and friends remixing the ( djebali ) back catalogue, the debut edition featuring Christian Burkhardt and Hreno & the Mole. Other artists who have remixed on the label include Mandar, Livio & Roby, Hold Youth and John Dimas with Cab Drivers and Alci reworks in the pipeline.

A standout moment came when Djebali had his classic track 'Reputation' remixed by French house legend POINT G for a one-off special repress on ( djebali ) extra, the fourth member of his family of labels. A killer single from Premiesku (remixed by Djebali) and a brand new collaboration with long time friend, Tuccillo can also be found on the label.
For 2016 ( djebali ) goes digital for the very first time with edits of tracks from the label's back catalogue and previously unreleased tracks on the horizon. The new venture will allow fans to purchase special digital versions of his work, opening him up to a whole new audience of music lovers. Though he is keen to assert that vinyl is still where his heart lies, and will always be the priority.

And he's also making time to work on his first major long-player project... A full Djebali album has been earmarked for release in Winter 2016. Watch this space for the LP, which is bound to be something special.

2022-05-09

2022-04-29

2022-04-29

2022-04-19

2022-04-15

2022-04-15

Seiya
Original Mix

(7:13)
2022-04-15