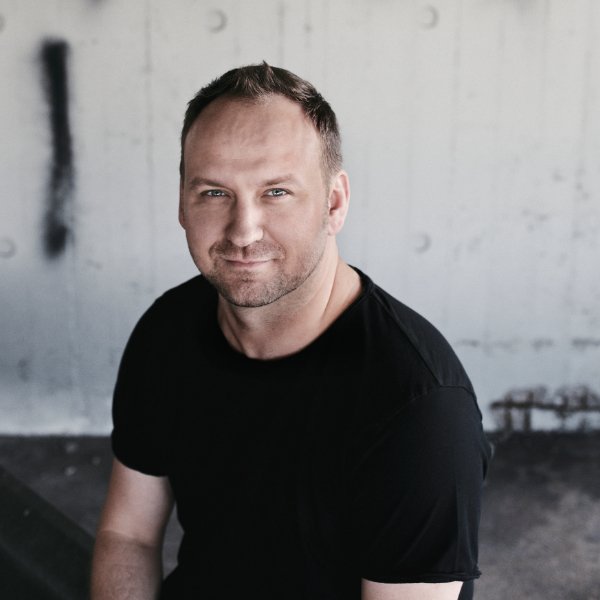 Artist
MARKUS HOMM
When Markus Homm started going to his first House parties, the likes of another download site and Myspace hadn't even been thought of. Born in 1980, Marcus was 15 years old when he became infected with electro music and subse- quently got his hands on a turntable. He then began to seek out the latest releases at the record store and also by asking local DJ's the identity of the tracks that had kept him dancing late into the night. Markus Homm was born in Romania, and now lives in Nurenberg. Eventually the second turntable made it into the equation and he started to mix records. His first gig came at age 21 and proved to be the first of very many.
In 2000 Markus returned to his former homeland. In Romania he played several gigs and met his current production partner and friend Mihai Popoviciu. Impressed by the quickly developing club scene in Romania he opened a record store with fellow local DJ's in Sibiu. It is not only his passion for techno music that has taken him to places far and wide. Since he was 18 years old, Markus has been traveling as a professional dancer to tournaments all over the world. Learning Latin American dance has definitely influenced his sense of rhythm and his training has taught him the intricate design and implementation of many forms of music. In 2006, Homm's professional career took him to Moscow, and it was there that he started to produce music. Working sometimes alone and sometimes with partner Mihai Popoviciu, he formulated his own unique style of dance music, ranging from Deep House to Tech House. Markus Homm's music is in a constant state of development, always searching for, and finding the most compelling groove. This diverse musical direction has led Homm & Popoviciu to successful releases with various labels, including their home label Highgrade Records, and Diynamic Music.
In 2009 they had a widely acknowledged summer hit with "Bis Co". Markus Homm has also released a string of solo tracks and remixes which have gained notable success and positive feedback. Markus Homm has earned himself a solid position in the international Techno scene. Legendary Berlin clubs like Panorama Bar, Watergate and Tre- sor, or international destinations and venues in Zurich, Bucharest, Mexico, Madrid, Tokyo and Hong Kong are his regular playrooms. But despite all the fun of the last few years, Markus Homm has continued to push his musical development. The Highgrade Disharmonic Orchestra is his latest Live project, alongside label colleagues Tom Clark, Todd Bodine, Dale und Daniel Dreier. The group made an amazing debut in the summer of 2010 at Watergate. And so it goes on. Producer and DJ Markus Homm moves consistently forward and continues his playful exploration of the tensions between music and body, while working on his own unique and very special musical success story.

2023-12-01

2023-12-01

2023-12-01
2023-12-01

2023-12-01

2023-11-24

2023-11-17

2023-11-03

Faded
Extended Mix

(6:53)
2023-11-03

2023-10-20