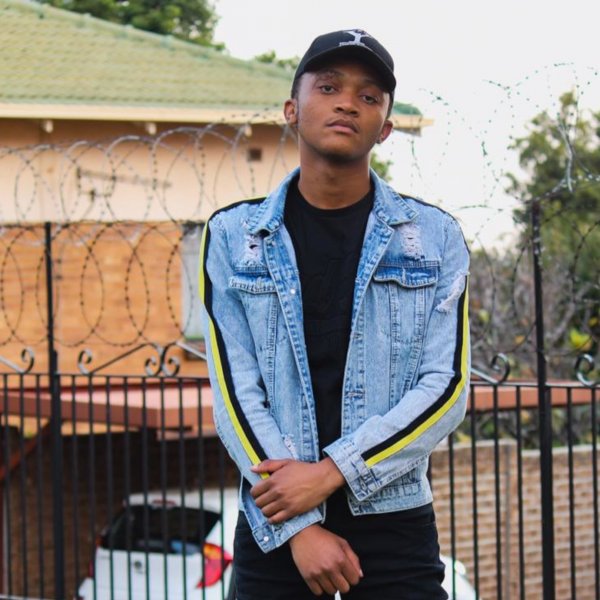 Artist
KIDDY DEEP
Born in the South African east coast (Eastern Cape), Tshepiso Eugene Dondolo, also known as "Kiddy Deep", a young producer who is dedicated to serving the world with his unique sounds. He's been breathing music ever since he discovered his talent, as Producer & Dj. Kiddy Deep's music career began in mid-2012 where he produced a number of songs he made himself and others, he has released hit like "Dancing On Fire" which was released early 2013 on "109 Production" owned by Dumisani (Dj Tumza). Since after that release he saw it was the start of 'his journey' in the circle of music in South Africa.

Comes the year 2013, he produced a number of projects that gained him international recognition and also national recognition he worked with icons such as Dj Expertise, Blaq Owl, De Morna, Isaqdeep, Forbidden Soul & More... This was after his second release "Tribal Feel" as a producer that was noted by the likes of "Captive Nkosinathi Mhlongo".

In the previous year 2014, Kiddy Deep Founder of "Afrikah Audio Invasion Recordings" worked with "Blaq Africa Records" by Lesmatiq, releasing tracks such as "Hamba Kahle", "The Swazi Clan" & "Angaza Afrika". Also, he is now working on a number of projects as part of his emerging international introduction, with 'Matthew Yates including the " Thinking Of You". Kiddy Deep is working hard towards his goal of being one of the world best producer.

By the year (2015) Kiddy Deep has started doing projects for artist such as "Lil Soul" and doing a collaboration with a vocalist like "Happiness". Throughout his amazing year he started licensing his music with a major label known as 'DNH Records' owned by Nick Holder, he released a number of songs like "Khoisan interpretations" which is currently making waves around the globe.

Reaching the year "2016", Kiddy Deep has released his 2nd solo EP under DNH Records, the package includes songs like "Unity" which was an internet sensation worldwide. The package got support from Legends like "Boddhi Satva and David Anthony", it was later supported by upcoming artists like "Enoo Napa, Dj Lamor and More, Kiddy Deep later released his single featuring "Harmony" released under "Offering Recordings" founded by Boddhi Satva. On the last half of 2016 he released his 3rd installment titled "Fractured Heart EP 3" that was featured on Realm of House chart.

By the year previous he managed to mix with artists like Dj Satelite, Fredy Massamba which he made a remix for their hit titled "Abantu", he later released a single title Sundiata's Cry collaborating with Nova M, single was support by major artist such as Dj Kent, DJEFF and hyenah to name a few, by last quarter he released "Fractured Heart EP4".

The current 2018, has been a dream. Starting off by working on a remixes Lizwi, Toshi, Saint Evo, Aero Manyelo and more the aim for Kiddy Deep goal is to provide more music and bring fire national & international!!!
2020-06-05

2020-03-23

2019-09-13

2019-07-05
2019-05-31

Mina
Kiddy Deep Turf Afro Mix

(7:18)
2019-04-26

2018-10-19

2018-10-19

2018-08-30

2018-08-30