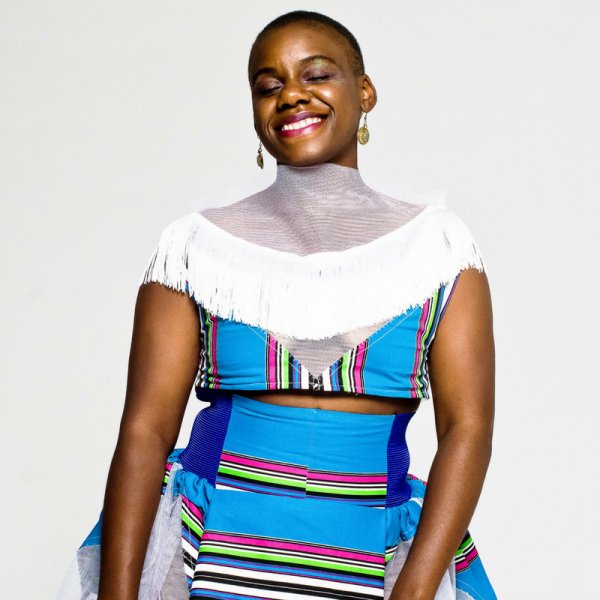 Artist
JACKIE QUEENS
Zimbabwean born vocalist Jackie Queens has always found freedom in music. With an acquired taste for genre tectonics, Jackie's worldly wise influences have converged to form a versatile and sophisticated singer/songwriter.

Although her voice is best known for house music, her growing catalogue includes collaborations with kwaito/bass producer Moroka (UK/SA) and kuduro-inspired DJ Satelite (AO), dreamy drum & bass with Cepta (NZ), rhythmically nasty afro-house with Enoo Napa (SA) and a sizeable backing contribution to North Carolina's rising hip-hop star Well$ debut mixtape, to name a few.

In 2016, Queens' Sphiwe EP established her bespoke label Bae Electronica, a foray into her first love; black sisterhood. Later that year she teamed up with Cape Town vocalists Bonj Mpanza and Deslynn Malotana in the Red Bull Studios released "Girls". She returns to RBS this year to record an extended "Girls" EP featuring 5 vocalists in the midst of promoting her newly released single "Dance It Right" with PM Project.

2019-03-22

2019-03-08

2019-02-08

2019-02-08

2019-02-08

2019-02-08

All On You
Mark Francis And Crue Paris Remix

(7:45)
2019-01-25

All On You
Mark Francis And Crue Paris Instrumental Remix

(7:45)
2019-01-25