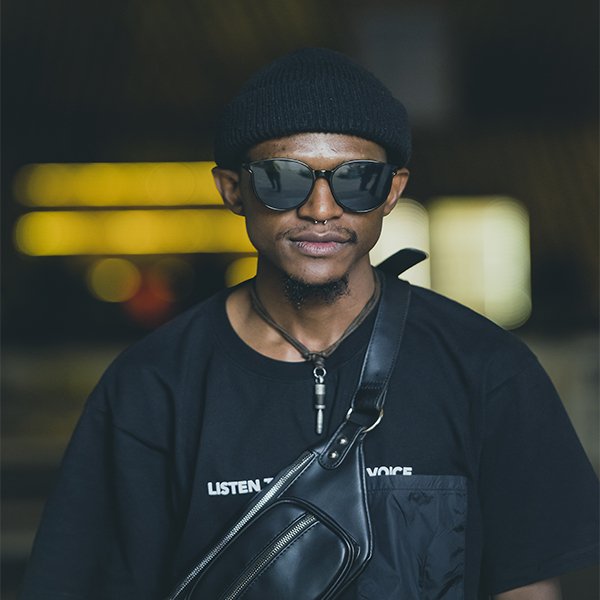 Artist
CORNELIUS SA
Cornelius Mashilane, popularly known as Cornelius SA –a self-taught DJ, Producer and Re-mixer from the tight knit township in the South of Pretoria –Soshanguve. His intrigue of house music began in his early childhood, and this led to his deepened love affair with deejaying, production as well as honing his skills on the 12 inches of steel and CDJs in his tender teen years.

Cornelius SA's rigid faith in God, immense natural talent as well as sharpened skills, proved to be fruitful when he and longtime friend Chicco Dagroove won the "Bridges For Music" , CTEMF 2015 Loco Dice Tour. The highly venerated DJ mix competition, takes place annually in February around various venues in South Africa and features the likes of Loco Dice, Trancemicsoul, Culoe De Song, Four Tet, DJ Shimza, Black Coffee and a multitude of other local and international acts. He is also a favourite on Johannesburg and Pretoria dance floors and has played alongside some of South Africa's most promising talents such as Kat La Kat, Jazzuelle, Sean Munnick, Swizz, Da Capo and Bruce Loko.

His focus on mood has let his tunes take on deep, mind moving feel-good grooves, that can be described as dark with the signature of muffled and crunchy claps, mixtures of techno, soulful and deep/tech house infused with central African vocal humming's and elements that will get you moving to the rhythm every time. His music is designed with the intent of longevity, hence his music is still well revered even long after the release date.

His song "Keep Your Mouth Shut" has rapidly become a favorite for purveyors of hypnotic, emotive deep sound with a mixture of soul, which got featured on major local radio stations such as Metro FM on The Urban Beat hosted by Marian 'Lartey' Nyako and Vinny Da Vinci, 5FM's Selective Styles hosted by Kid Fonque and lastly The Deeper Shades Of House hosted by Lars Behrenroth. This track has also been a highly talked about song on social media and the most featured from supporting local DJs followed by from Miz-Dee from South Africa, Eider from Spain, DM Recordings' Kitty Amor and the largest independent electronic online magazine Resident Advisor.

In 2016, Kenny Dope from New York City signed him under his record label Dopewax and under it, Cornelius released his single "Heaven" featuring Honey Molasses which was a huge success and had international eyeballs rolling on his name. He received support from Jullian Gomes, MAQman from GOGO Music and Tortured Soul. He remixed New York's Tortured Soul "U Live 2 Far Away", MWD & Raul Soto "Freedom House" with a touch of strictly house rhythms and his ruby bass line signature, South Africa's Ole "Forever" and Essential-l's "Flowers" which was played when he was featured on 5FM's Selective Styles. He's worked on a project with Stay True Sounds and is currently working with Red Bull Studios in Cape Town for his new solo project, which like his previous works, promises to be highly sought after.
2020-01-10

Tell Me
Rise Up Extended Mix

(6:53)
2020-01-09

Tell Me
Rise Up Instrumental Mix

(6:53)
2020-01-09

2019-10-25

2019-10-04

2019-06-21
2019-05-24

Pepita
Cornelius SA Remix

(6:20)
2019-05-13
Tell Me
Mulandi & Mapiko Mweya Remix

(6:24)
2019-04-12
2019-04-05