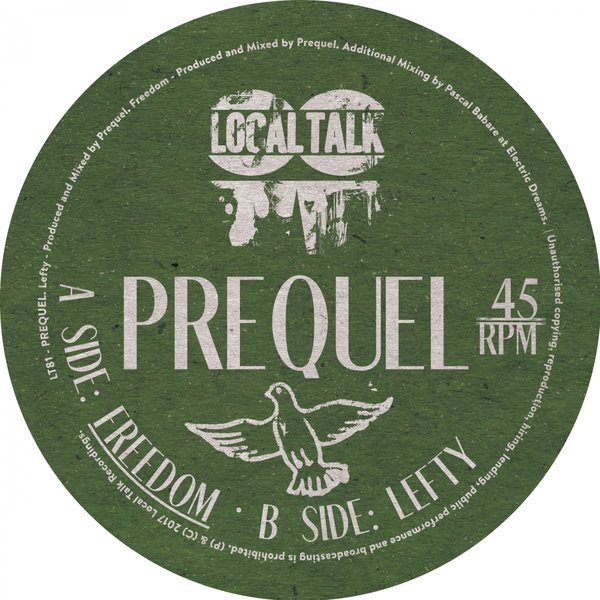 Lefty
Original Mix

(6:26)
Local Talk broadens the palette further with new music by Melbourne producer Prequel.

The A-side plays host to "Freedom", a jazzy, undulating, mixed-up house sound that epitomizes the spirit of Prequel in one track. It's loose and swinging beat infused with hip shaking bass, heavily percussive piano riffs and crunchy claps only quieten to make way for an unidentified vocal, who politely thanks you for listening and hopes you have a great time while you are here. It sits perfectly in peak time territory as it does on a late-night after-hour tip.

On the flip is the ever evolving "Lefty". A track that starts off playful & dreamy and features some truly lovely keyboard work. After settling into the groove it takes a sudden and sharp left turn and enters a harder acid focused workout. Percussive elements weave definitively in and out of the bass line as Detroit influenced vocal cry's echo throughout the background. This is the type track you'll be sure to hear blasting out of speaker stacks on all open minded dance floors around the globe.

Another accomplished and celebratory affair from Prequel, it comes highly recommended.