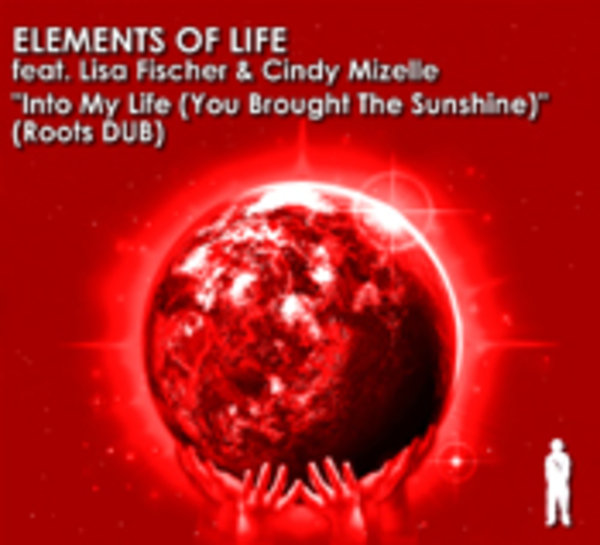 It's business as usual at Vega Records as it storms into the download charts with another expertly-produced cut courtesy of Louie Vega's own Elements Of Life collective. The Grammy Award-winning DJ-Producer has enlisted the talents of two of the most renowned songbirds of modern times – Lisa Fischer and Cindy Mizelle – for 'Into My Life', a rolling jam which, with fresh Roots Dub mixes, is fast becoming a favorite in clubs and beyond.


Louie Vega continues to lead from the front with his productions and 'Into My Life' is yet another triumph for this tireless champion of quality House. A pounding, relentless bassline, subtle effects and sparing but effective use of Lisa Fischer and Cindy Mizelle's vocals combine to devastating effect, reminiscent of more than a few of Louie Vega's timeless club hits of yesteryear.


The result is another gem from Elements Of Life and just the latest in a long-line of successes for Vega Records in 2008. Louie Vega and EOL are going from strength to strength and, with their album 'One Dream' slated for release in early 2009, 'Into My Life' is a taste of what fans can expect. On 'Into My Life', however, it's two long-standing and celebrated voices who come to the fore. Cindy Mizelle continues to be routinely checked as one of the most powerful voices in modern contemporary music. Since beginning as a singer in New Jersey nearly 30 years ago, the former backing vocalist for Luther Vandross has contributed to albums by the likes of Carly Simon, Patti Labelle, Chaka Kahn, George Benson, Mariah Carey, Mary J. Blige, Anastacia, Celine Dion and Alicia Keys, in doing so firmly establishing herself as one of music's most consistent entertainers.

Similarly, Brooklyn-born Lisa Fischer has enjoyed a long and hugely-successful career, including – like Cindy Mizelle – a stint singing with Luther Vandross and an amazing 21 years performing as a backing vocalist with The Rolling Stones. She won a Grammy Award in 1992 for her single 'How Can I Ease the Pain' and in 2008 remains a mainstay on the international scene, as her performance on 'Into My Life' demonstrates.


Vega Records freshens up the new season with the latest stellar single from Elements Of Life, 'Into My Life' featuring Cindy Mizelle and Lisa Fischer. Get the new Roots Dub mixes, out now on Vega Records!
Elements of Life feat. Lisa Fischer & Cindy Mizelle
"Into My Life" (You Brought The Sunshine)" (ROOTS DUB)
Publishing Info: Luis F. Vega (Niconane Music) BMI, Kevin Hedge (Nia Of Songs) BMI, Josh Milan (Nia Of Songs) BMI, Selan Lerner (Soul-On Productions) ASCAP
Produced by Louie Vega For Niconane Music
Adlibs: Lisa Fischer & Cindy Mizelle
Keyboards & Drums: Louie Vega
Mix & Recording Engineer: Yas Inoue