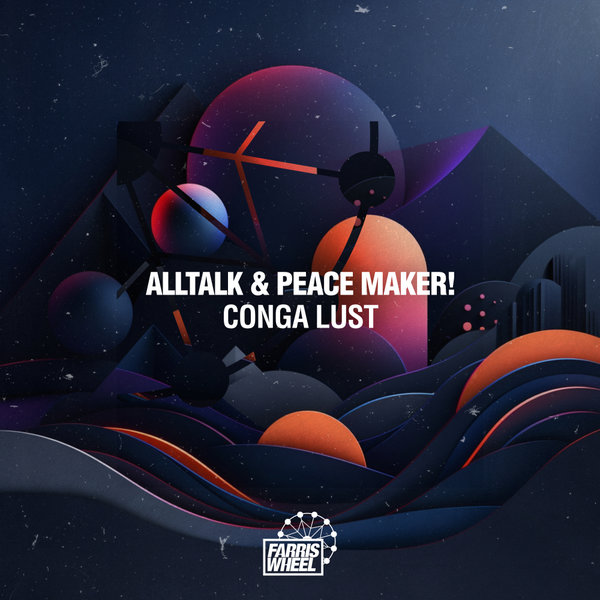 Get ready to groove to the infectious rhythm of 'Conga Lust,' a dynamic new single by the talented producers alltalk & PEACE MAKER! Set to be unleashed under the esteemed Farris Wheel Recordings label, this tech house masterpiece is a burst of energy and pure upliftment that's bound to get dancefloors moving.

The collaboration between alltalk & PEACE MAKER! is a match made in music heaven, resulting in a seamless fusion of their respective talents. 'Conga Lust' showcases their prowess in crafting a track that combines intricate production with an undeniable groove, creating a sonic experience that's as exciting as it is electrifying.

From the very first beat, 'Conga Lust' exudes an irresistible energy that's impossible to resist. The track's lively and uplifting vibe is propelled by energetic beats, engaging melodies, and an infectious conga rhythm that's impossible to resist. It's a sonic invitation to let loose and embrace the joy of the dancefloor.