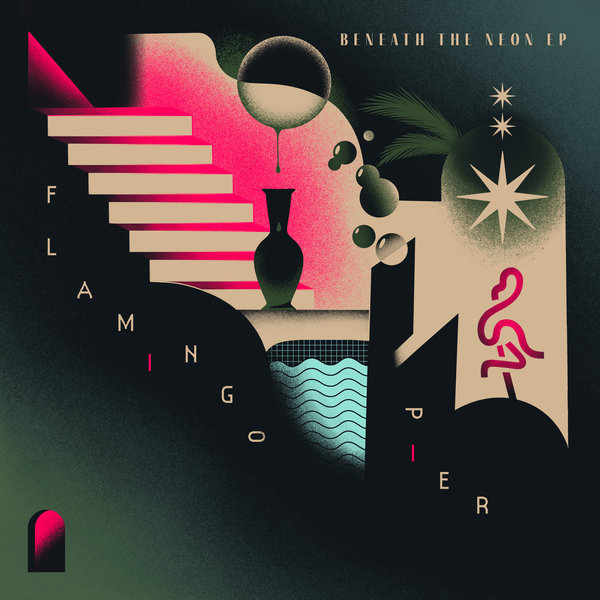 New Zealand disco-boogie outfit Flamingo Pier plant some Brooklyn roots with their fresh new 'Beneath the Neon EP' on Razor-N-Tape. Known for parties in East London and their massive hometown festival, as well as previous releases on Soundway, the Kiwi collective deliver a trio of new songs that solidify and expand their signature danceable blue-eyed indie-soul sound.

Lead off single How 2 Feel shows a clubbier side of the band, with a pulsating house rhythm track and layers of angular synth stabs, vibey horn lines, and vocal chants. Beneath the Neon and Remedy are more familiar Flamingo Pier territory, upbeat indie disco anthems that boast incendiary vocal hooks, funky guitar work, and crisp production by Luke Walker.

Rounding out the EP are remixes by Chicago house legend Glenn Underground, and RNT co-head JKriv, whose mix features a guest appearance by Afro-boogie royalty Steve Monite.

Out on Sept 2nd, and oozing with hazy sun, Beneath the Neon is the perfect soundtrack to soak up the dog days of summer.