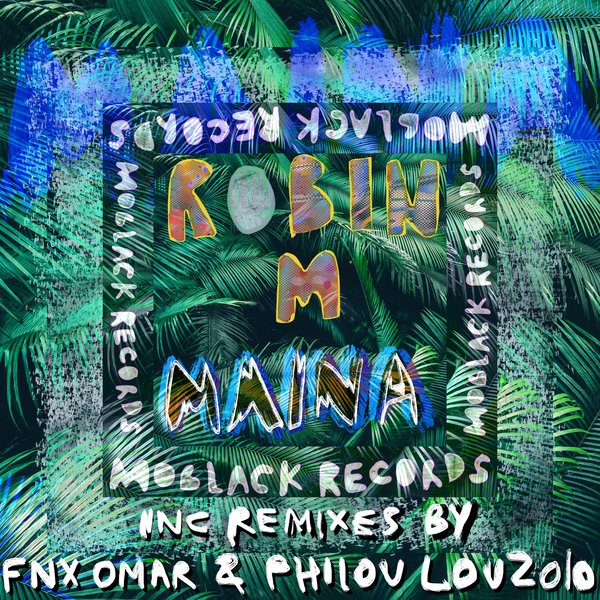 Maina
Extended Mix

(5:58)
Maina
FNX Omar Remix

(6:09)
Maina
Philou Louzolo Remix

(8:37)
London-based Robin M joins MoBlack Records, delivering perennial summer vibes and contagious energy with his 'Maina'. Driven by solar-powered rhythms, visceral percussion and buoyant vocals, the vigorous title track is a potent catalyst that can stimulate intuition and kindle connection on any dancefloor - or any aural space for that matter. Up next, FNX Omar sustains the original's terrene quintessence in his version of 'Maina' and levers climactic basslines, fetching cadences and luminous resonance for a harmonic Afro Tech maneuver. Philou Louzolo completes the release with his atmospheric reinterpretation. Balancing lush ancestral grooves with cosmic melodies and euphoric electronica, this stunning finale is a futuristic sonic journey, rooted in instinct and impelled by conviction.

Maina
Written by R. Michelangelo, C. Ciao

Press by Marie J Floro. Artwork by Rachael D'Alessandro. FNX Omar & Philou Louzolo Remix mastered by Daniele Mattiuzzi (Wave Life) Turin. Executive Producer MoBlack. Distributed by Muting The Noise.