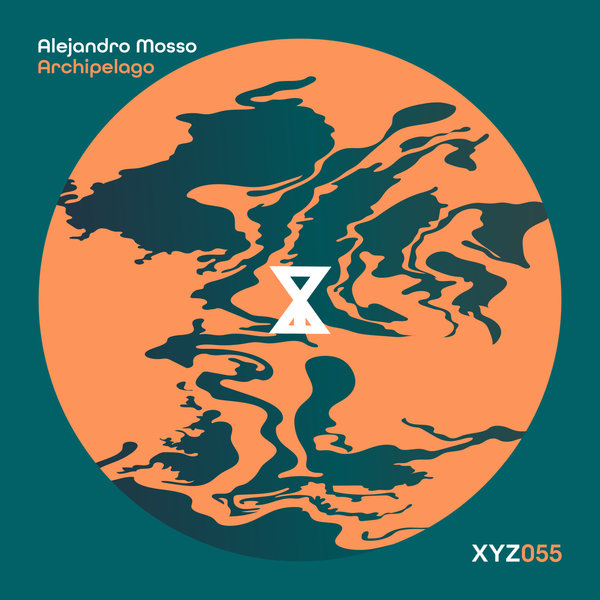 Alejandro Mosso pushes onwards on the exploration of deep groove, consistently showcasing a distinct brand of uniquely musical club productio. Each new project effortlessly balanced the innovative and timeless, and it's a journey we've seen first hand at XYZ. The Argentine maestro has developed into a pillar of the imprint in recent years through his several EPs and remix projects.

As the dial turns on the dog days of summer, Mosso returns to the XYZ fold for one of his deepest offerings yet - the Archipelago EP. The A-side is a crisp cut built upon Alejandro's sensational knack for percussive rhythms and linear arrangements. Soaring synthetics keep the mind wandering, while a sub-laden bassline takes care of the feet. A blissful groover from Mosso.

Meandro continues to provide sturdy rhythmic mastery, whipping us into two-step as rising melodics propel ethereal energy. Playfully revolving hooks ebb and flow throughout this unpredictable and punchy B-side, offering a tool for the finest global selectors spinning smooth-sailing sounds.

On the flip, Patano dives deep into the lush depths of timeless euro-minimal house. Swirling synths capture the ear right from the get-go, as restrained drums allow the melodic magic plenty of space to soar. Rich reverb creates a gushing build as we hit the EP's energetic peak, before seamlessly flowing right back into the groove.

Closing out the project is Delta, drifting us into psychedelia with deviously delightful percussive patterns and synthetic soundscapes. Mosso threads the line between foreign and familiar as only he can, allowing dancers a chance to test new sinews of sound throughout this heady house cut.