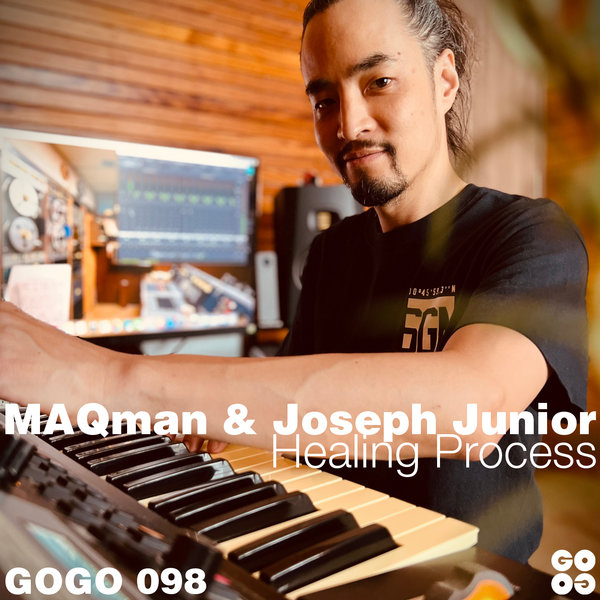 GOGO Music proudly presents a new single by the tag-team MAQman and Joseph Junior who bring some well needed "Healing Process" to the world. Their new outing comes in 6 different versions which show MAQman's spectrum in superb manner.

Joseph Junior is a London based singer with Nigerian roots who manages to evoke emotions thru his vocal tones once he gets on the microphone. Coming from a soul, jazz and neo-soul background he was drawn into House Music by MAQman after they started working together in 2006 for the first time. Since their first release on GOGO Music in 2011 Joseph became a staple on the label, as well collaborating with Ralf GUM and Sir LSG on various projects. Now the original team is back together with a new heartfelt and timely message.

MAQman used the lockdown time intensively to work on a string of releases, some of which already have been out on other labels lately and with more to follow. Commuting between Switzerland and Vietnam he keeps on spreading his love for soulful music wherever he is and never constricts himself to just one genre. MAQman can easily glide from soul to house to disco and broken beats as a DJ as well as in the studio, where his classical keyboard knowledge enables him to create instant beauty.

GOGO Music is happy to release a new song by MAQman and Joseph Junior and it comes in 6 varied versions. The Soul Healing Mix shows MAQman's House style this time with a slightly edgier vibe, while the Original Broken Beat Mix is musical heaven and the Dub represents his love for real deep territory. Already in 2011 when we released their now classic "I Don't See Love", we wrote that "this is the perfect combination of emotional, Soul-Healing House". Well here you have it.

Written by Joseph Okitikpi and Minh Anh Quach.
Produced by MAQman.
Lead and background vocals: Joseph Junior.

1, 4 & 6: Drum Programming, Shaker, Fender Rhodes, Prophet-5 and Moog Bass by MAQman. Additional Fender Rhodes and Synth Solo by Jezrael Lucero.

2: Additional Production, Prophet-5, Moog Bass by MAQman.

3 & 5: Live Drums, Bass by Luman Child. Fender Rhodes by Jezrael Lucero. Moog, Wurlitzer and Shaker by MAQman.

Mixed and arranged by MAQman.

Mastered by Masterlab.de
Published by GU Music Publishing.

P&C GOGO Music 2022.