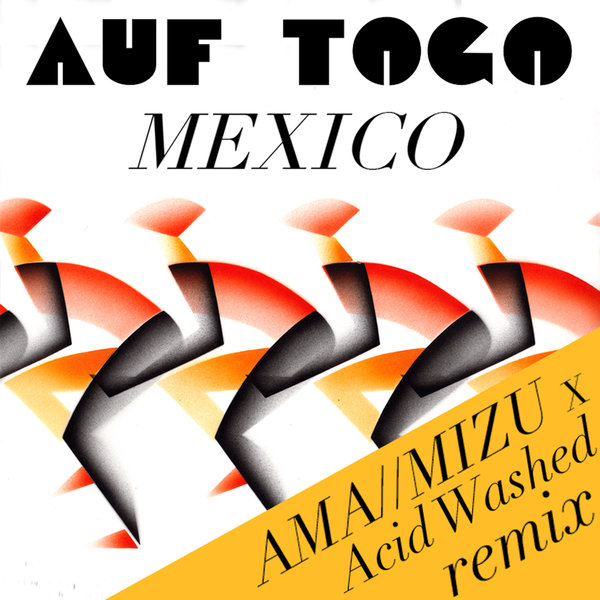 5056032358515 | 2022-01-21
Mexico
Acid Washed x AMA//MIZU Remix

(5:50)
AMA//MIZU and Acid Washed met in Berlin a few years ago. It clicked instantly between them and went straight into the studio. What resulted was hours of recordings, productions and a release on Disco Halal with Henning Specht as Mount Kismet.

AMA//MIZU and Acid Washed is a clash of generation and musical styles. Acid Washed brought mechanical & technoid patterns, counterbalanced by AMA//MIZU's love of rhythms and live experimentation.

After listening to Auf Togo's album, they settled on remixing "Mexico" that fed into their love of lush pads and heavy synth arps. They wanted to blend complex polyrhythms with a heavy synth that would reflect both their musical interests and call to the original.