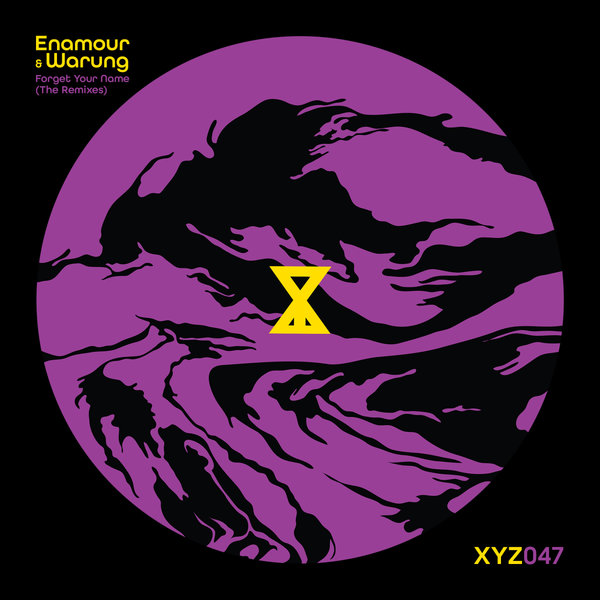 Enamour masterfully stepped into the XYZ fold earlier this year with his debut EP - Forget Your Name. He's a producer at the forefront of sensational soundscapes with no boundary of range: his productions infuse the dreamy melodies of deep house, the potent power of progressive house, and the smoldering momentum of dark techno.

The rising Boston-based duo Warung partnered with Enamour on the project's A-side, and the studio understanding between the east-coast collective summoned a magical result. Forget Your Name was met with raucous applause and support across the melodic scene. We now revisit the release with a fresh perspective as the darker months come into sight, and the return of worldwide club life is in full effect. XYZ is proud to present Forget Your Name (The Remixes).

Mihai Popoviciu needs no introduction to those involved in anything minimal and melodic over the last 20 years. The Romanian maestro is considered one of the most innovative European producers of electronic music today. His catalog is immense, appearing on behemoths such as Gigolo Records and Diynamic, and his sound has inspired a generation of producers. Mihai brings an irresistible groove to Forget Your Name, elongating the flow while meticulously melting minds. The vocal cuts deep during a build brimming with dance floor deviance, offering a peak time tool for selectors.

Germany's Tantum also makes his debut on XYZ with his take on Forget Your Name. He's caught the ear of global heads with releases flowing on the likes of Lost and Found and This Never Happened. Tantum tantilizes at the reigns, offering ethereal tones and lush melodics throughout a progressive tinged heater built for big floors.

XYZ stalwarts Esteble are back at it again! Anyone following the imprint throughout the years will know just how talented these flying Dutchmen are. They've produced some of the most essential XYZ material to date, while also cementing their distinct sound on the likes of Do Not Sit, Laut and Luise, and Anjunadeep. We couldn't be happier to have them back in the driver's seat, as they dive deep with their Behind the Mirage remix. Esteble harnesses the instrumental for an ominous and moody affair, sourcing searching synths and elevating echoes with psychedelic flavor.