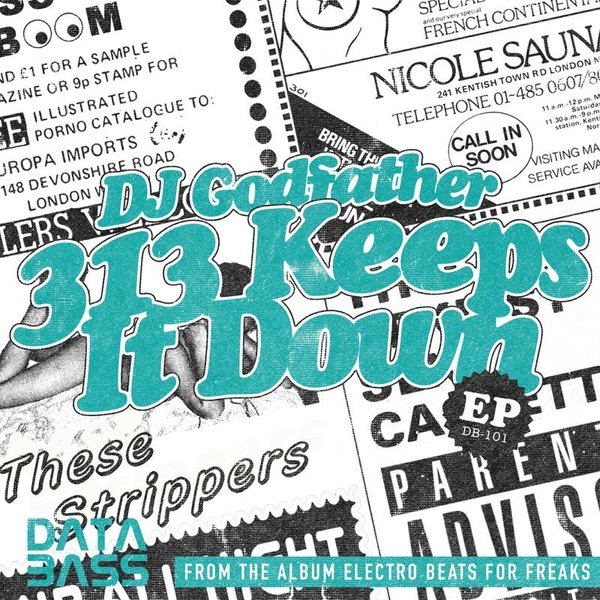 Following DJ Godfather's 44-track 'Electro Beats for Freaks' album, its subsequent EP series has reached the final furlong with the last EP – '313 Keeps It Down' forming DB-101 – an apt catalogue number, as this Detroit legend shows you how it's done.

The title track, which proved to be an album favourite lays down some serious machine-funk-fuelled electro. Here it appears in its full-length brilliance and is followed by a "Dub Mix" of vox and claps. Lil Mz 313 is also back with more sassiness on 'Owe You Shit' as Godfather toys with her vocals in a cut-up style. Fourth track 'Late Night Funk' is consistent to its title, with a smooth laid-back melody and clever sampling, before 'Do It' brings booty-shaking fun to close this chapter…

…But as one chapter closes, another begins so keep those eyes and ears open for more good news to come from the trailblazing DJ Godfather.