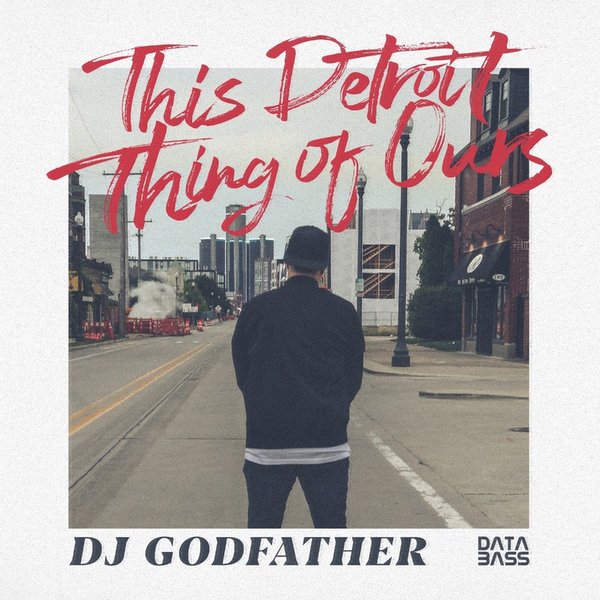 The mighty DJ Godfather is back with a brand-new album. And if you thought last year's 'Electro Beats For Freaks' was a bombshell you'll be blown away by 'This Detroit Thing Of Ours'.

Once again DJ Godfather (Brian Jeffries) breaks all the rules. The album features 46 tracks and like his last album, they segue into one another, until the series of EPs on vinyl (and digital) which will follow featuring full-length versions and different mixes of some of the album's tracks.

DJ Godfather (Brian Jeffries) is one of the founding fathers of the Detroit Ghetto Tech scene but has gone on to be so much more over a career that spans almost 3 decades. For those wanting an insight into Ghetto Tech, head to track 38, 'It's Ghetto Tech' featuring Dan Diamond which draws a line under the many questions posed to Godfather over the years about the genre. The album also includes three scratch tracks, '1200's Are Lit', 'Table Terrorist' and the even more aptly named 'Assassin On The Decks' as this king of turntablism keeps the culture alive. The album throws up even more variety with Electro, Techno and House beats making an appearance alongside collaborations with DJ Deeon, Goodmoney G100, King Saaidi, Gettoblaster & Missy, Lil Mz 313, Ricky Burns, JPE, Parkhouse and (as already mentioned) Dan Diamond.

Deliberately raw and unpolished, deep down and dirty, it's 'This Detroit Thing Of Ours'.