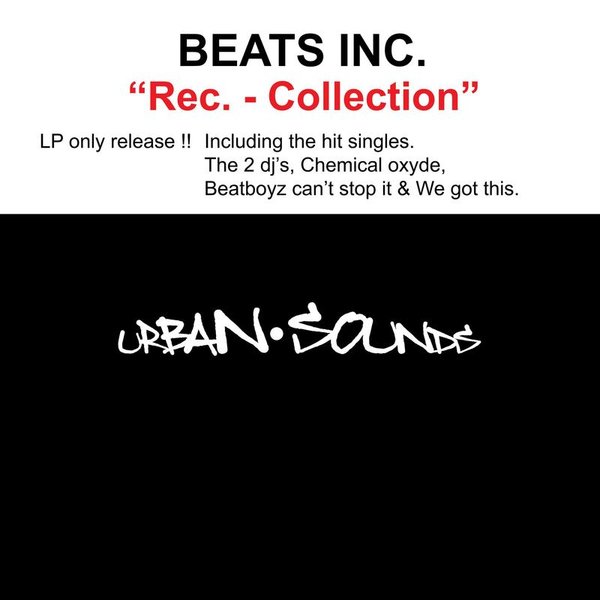 Beats Inc. was introduced to the world in 1997 as Holland's own Chemical Brothers on acid.
The "Rec. - Collection" album was released as a vinyl double LP only. No single releases, only the double LP. Due to pressing problems, only 300 copies saw the light of day and when you thought that was solvable by just re-pressing, the masters were lost and yes, even the plates of which the LP was pressed were crooked. This created, without the group asking for it, a much sought after double album. Just before the end of 2020 the lost master of the album resurfaced after the clean out of an old office-space.
3 singles are out already. The 4th single "Close at Range" is available as an exclusive to the album for the next couple of weeks and has as official releasedate October 25th.
As a recordcompany, we are so happy to finally re-release this amazing Nu-School Breaks, Big Beat, Chemical Beats, Breakbeat, Acid frenzy by Beats Inc. and let people hear and see, that this double album is still as relevant now as it was back in 1997!!