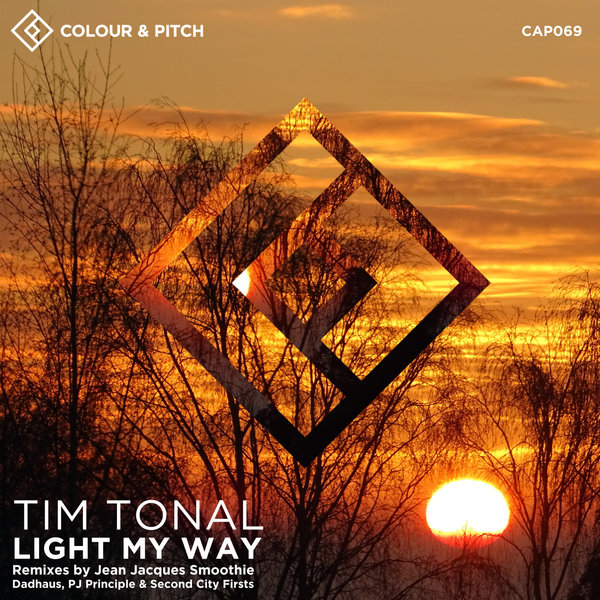 Tim Tonal returns to Colour and Pitch with new Deep House cut 'Light My Way', featuring remixes from Jean Jacques Smoothie, Dadhaus, PJ Principle and Second City Firsts.

One half of Tonal Fusion and Alpha Dogs, Nottingham producer Tim Tonal has been a regular on Colour and Pitch since 2017. New single 'Light My Way' showcases Tim's deeper side, with hypnotic arpeggios, smooth chords and a rock-steady groove.

We're delighted to welcome UK crossover hero Jean Jacques Smoothie to Colour and Pitch for a lithe and supple House rework of 'Light My Way', a great reminder of why his remixes are in constant demand from artists across the musical spectrum, from Kylie Minogue to Goldie Lookin Chain.

Comprising producers Rod Devonshire and Anthony Leonard (Lenodd), Dadhaus deliver a beautifully poised post-rave reworking of the track, featuring vocoders and warm synth lines galore.

PJ Principle returns with a sparse and crisp version of 'Light My Way', allowing plenty of space for each part to breathe, while introducing shimmering synth strings and a melodious new bass-line.

Last but not least, Steve Griffo Griffiths returns in Second City Firsts guise with a mid-tempo workout that combines his love of both dub reggae and the San Francisco Hardkiss label's early 90's vibe, with a nod towards Gary Numan in the track's synth breakdown.