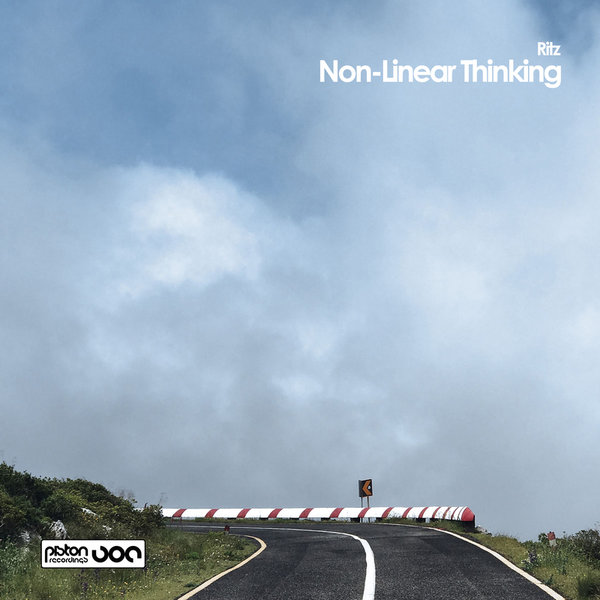 Ritz continues his string of quality releases on Piston Recordings with his 3rd studio album, in a little under 2 years, titled Non-Linear Thinking. This time around, Ricardo treats us to 14 brand-new, fresh tracks, with a mixture of deep house grooves and electronica. Hailing from Caldas da Rainha, Portugal, Ritz was introduced to electronic music in the mid 90's by visiting popular clubs in his area. By 2015 he was producing as M0u53 before switching to his now popular Ritz moniker in 2016. From then he has graced the catalogue of Piston Recordings, and other labels, with his ever-evolving sound. A workhorse in the studio, he never relents on churning out quality vibes, and this latest album is no exception.

The album opens with the soft, warming deep house vibes of Daydreams followed by the futuristic, thought provoking breaks grooves of The Programmer and spacey Depth. A trio of deep house, No Regrets, Lo Fi Hustler and 93 are up next, with a distinct blend of funk, groove and electro coming through. Almost Fell Back provides a fresh, toe-tapping experience before the analogue fuelled It's All Good and glitchy, discofied Hold Back come through. Retro themes are abundant on Dodgy as Going Home, Feeling So and Still Going Strong provide solid fodder for the floors. The album is wrapped up with Listen, a super deep, mesmerizing and captivating slice.

A beautifully crafted album that will take you to the dancefloor and the lounge, full of trippy beats and pure deep house grooves, this one will not disappoint.