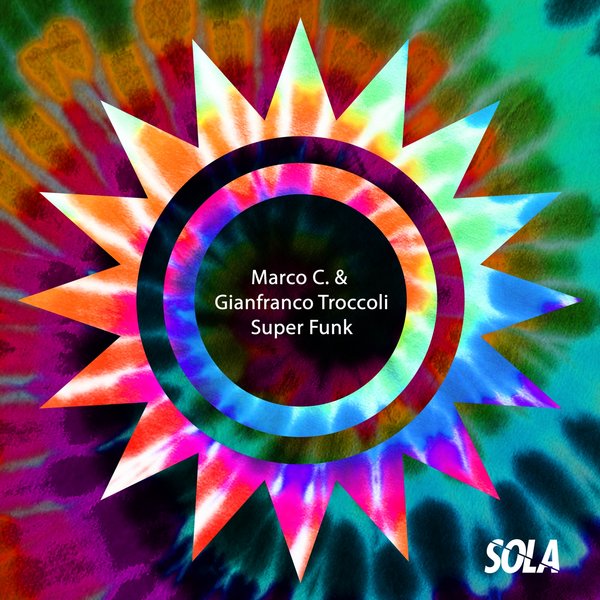 'Myself and Marco are extremely excited about our upcoming release on Sola Records, and we're very proud of how the tracks sound. The idea of this EP was born during the lockdown and is a perfect mix of my passion for the Funk tunes and Marco's ability to give power to the tracks. We can't wait for everyone to hear it and we are very grateful for the opportunity that the Solardo lads have given us.' - Gianfranco Troccoli

The EP kicks off with the groove-laden Super Funk, which builds off a classic hip-hop bass line with a modern tech-house twist, working in classic vocals which evoke summer-time nostalgia. The second track, Blown is everything you've come to expect from these talented producers, starting with a rolling bass line and a catchy snare, the track goes on to become increasingly layered until a huge breakdown. The final track on the EP, Step Forward is the darker of the three, with a powerful vocal and darker synths at play throughout.

In 2014 Marco C. became a resident DJ at the most famous club in Ragusa, The Lanificio. Thanks to this opportunity Marco started to play alongside international DJs, like; Luca Agnelli, Deborah De Loca, Marco Faraone. He has quite the CV when it comes to industry support which includes the likes of Marco Carola, Leon and Joey Daniels. Carrying on Marco's journey he has just had an EP signed with Lost Audio, a UK based label.

Born in 1991, Gianfranco Troccoli started his career in 2007, collecting his first Soul and Funk vinyls, a sound which is present in all his sets. In 2015, he officially joined SK Recordings' stable (DJ Skizzo's Label) and after one year, became A&R of the same Label. Soon after, Gianfranco started to play in clubs like Cromie (Castellaneta M.), Cave (Gallipoli), Clorophilla Club (Castellaneta M.) and Alte Kaserne (Zurich), alongside artists like Marco Carola, Ricardo Villalobos, Joseph Capriati, Leon, Maceo Plex, Chris Liebing, Joey Daniel and many more.