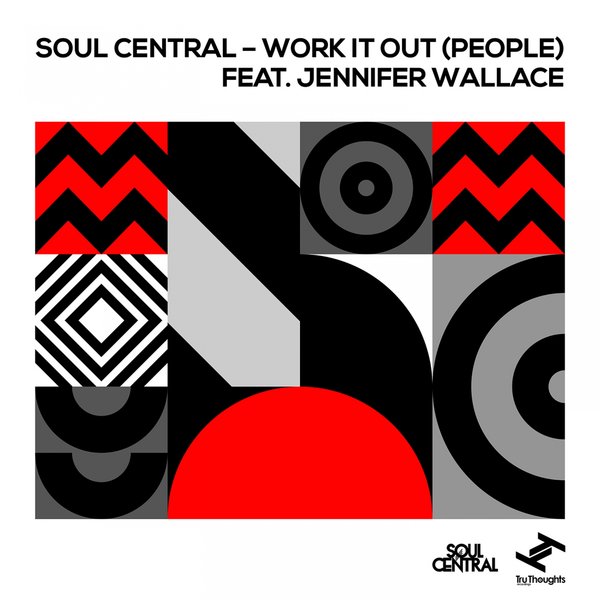 Work It Out (People)
West Loop Chicago & Soul Central
Tru Thoughts
TRUDD370 | 2020-10-27
UK production duo Soul Central team up with gospel talent Jennifer Wallace and West Loop Chicago on the instant classic "Work It Out (People)". The house anthem sits alongside stellar versions of Soho's timeless tune "Hot Music" and jazz-fusion pioneers Weather Report's "Teen Town". CoOp affiliate EVM128 is on the remixing duties as his broken beat take on the soulful "Work It Out (People)" blazes through.

Most famously known for their global house rendition of Derrick May's "Strings Of Life", Soul Central aka Matt Mckillop and Paul Timothy make their debut on Tru Thoughts doing what they do best. Celebrating 20 years since the Defected Records release that placed them in the top ten in the UK charts and saw them receive an NMC award for reaching over 1000 radio plays worldwide, Soul Central have been championed by the godfather of house Frankie Knuckles, Kerri Chandler, Pete Tong (Radio 1) plus many more, making them a household name.

Talking about "Work It Out (People)", the duo said: "Musically just try to imagine a piano house track from 89/90 trying to copy a disco record. Lyrically, the song is inspired by Willie Hutch from The Mack, "Brother's Gonna Work It Out". These kinds of sentiments will always resonate because, pick any year, decade, situation, government or world power... we never really seem to have our shit together."