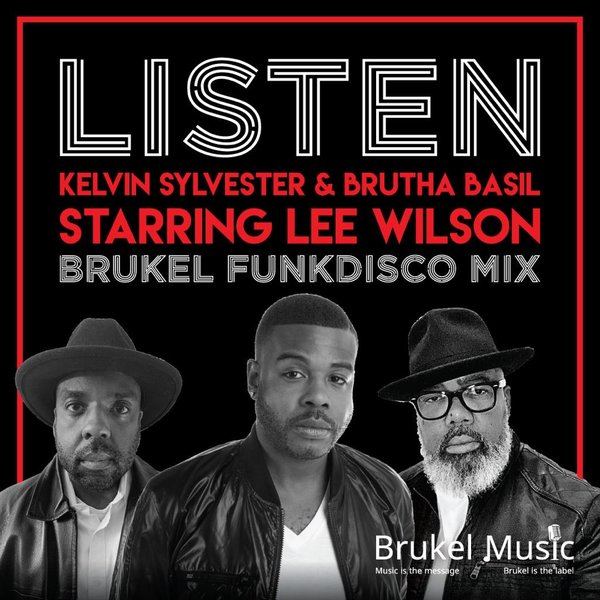 LISTEN
KELVIN SYLVESTER & BRUTHA BASIL
STARRING LEE WILSON
INTRODUCING YUKI MONOLOG KANESAKA
THE BRUKEL FUNKDISCO MIX
ENJOYING WORLDWIDE NOTORIETY IN BOTH THE SOULFUL AND AFRO HOUSE GENRES LISTEN OF THE BTD REMIXES BY JIHAD MUHAMMAD BRUKEL MUSIC HAS PUT TOGETHER THIS HIGH ENERGY FUNKDISCOMIX STARRING #1 VOCALIST LEE WILSON. AND INTRODUCING THE CLASSIC JAZZ FUSION FUNK AND VARIOUS FORMS OF COMPOSING AND MUSICIANSHIP YUKI MONOLOG KANESAKA. AND THE ALWAYS STEADY MASTERFUL PRODUCTION OF BOSTONIAN KELVIN SYLVESTER AND AS ALWAYS WITH HIS BRUKEL PARTNER BRUTHA BASIL SPOKEN WORD.

THE PULSATING KEYS AND STABS WILL KEEP DANCERS ROCKING AND LEE WILSON DOES IN ALWAYS LEE WISON FASHION WHAT THE #1 VOCALIST IS KNOWN TO DO EVERY PERFORMANCE. THE LIVE INSTRUMENTATION IS SOMETHING BRUKEL WANTS TO BRING BACK TO THE FEELING OF THE MUSIC EXPECT. EXPECT MORE LIVE PROJECTS IN 2021 COMING AND MORE YUKI MONOLOG PROJECTS.