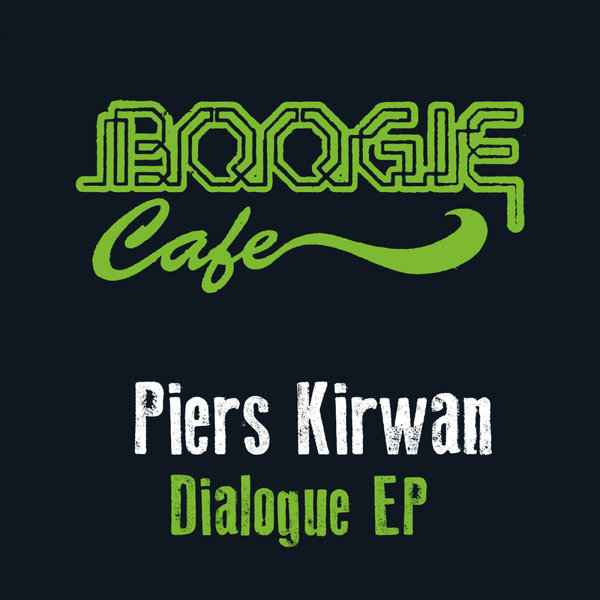 He may have relatively few releases to his name, but Boogie Cafe's latest signing, Piers Kirwan, is no fresh-faced newcomer. Kirwan first rose to prominence in the first decade of the century as one half of Clubstar and Defected-promoted duo Stereo Mutants, before deciding to focus on solo productions and remixes back in 2012. Since then, Kirwan has built a reputation on the electronic underground as a producer of quality house music. With solo projects on Grant Nelson's Freeze Dried label, King street and Vibe Boutique. He took his Boogie Cafe bow five years ago via a much-played remix of Chezz's 'Good Things'.

On the Dialogue EP, Kirwan's first solo set for almost three years, the long-serving producer aptly showcases his musical dexterity via a quartet of cuts rich in sassy deep house sounds, tactile motifs, great grooves and some seriously emotive vocal samples.

He sets the tone with opener 'Parley', where a lone, reverb-laden trumpet heralds the arrival of a crunchy, loose-limbed broken beat number packed to the rafters with woozy synth riffs, heady hand percussion, undulating bass and some suitably seductive synth sounds. He explores a deeper shade of 'bruk' on 'Wurly', where throbbing, strobe-lit synth stabs, tight male vocal samples, ear-catching keys and squelchy jazz-funk bass ride a jazz-powered rhythm.

The house side of his musical personality comes to the fore on 'Afraid of the Dark', a powerful and clandestine late-night deep house workout that sees Kirwan make merry with snappy, clap-happy beats, low-slung bass, alien electronics and echoing melodic motifs. There's a similarly locked-in, early morning vibe to title track 'Dialog', which applies similarly delay-laden vocal snippets, hazy riffs and sleazy analogue bass. This time, though, the beats are broken and Latin-tinged, though it's their crunchiness and toughness that catches the ear. Hypnotic, heady and addictive, 'Dialog' delivers a suitably impressive end to one of Kirwan's strongest EPs to date.