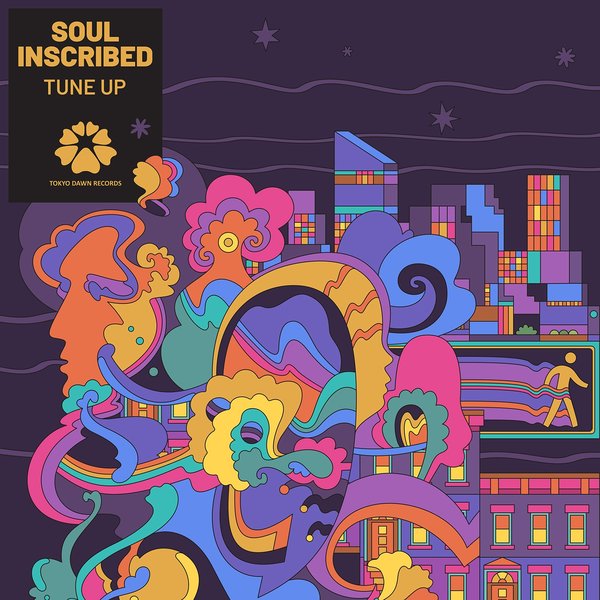 Soul Inscribed is New York City. It's your parents' record collection remixed for today. Soul Inscribed is vintage and it's right now. It's live instruments. It's years of practice. It's cutting edge technology, dropping beats, and live looping. It's improvisational jazz, the freestyle of Hip-Hop, the energy of the audience sharing its collective soul...

"Tune Up" is a representation of Soul Inscribed's collective musical experience and passion for all genres of music. Co-produced by Manchester-based producer Irfan Rainy, it's a fusion of jazz, hip-hop, house, afrobeat, soul, and disco. It's shared journaling of the everyday struggles and triumphs of surviving life in NYC. It's a commentary on our experience of the current state of affairs in the United States. "Tune Up" challenges corruption and repression and reflects on communal joy and freedom of expression.

"Tune Up" is Soul Inscribed's first TDR release and is already building a buzz after being premiered on Gilles Peterson's renowned radio program on BBC 6 and receiving praise from A Tribe Called Quest and many more.

Tune in to "Tune Up"!