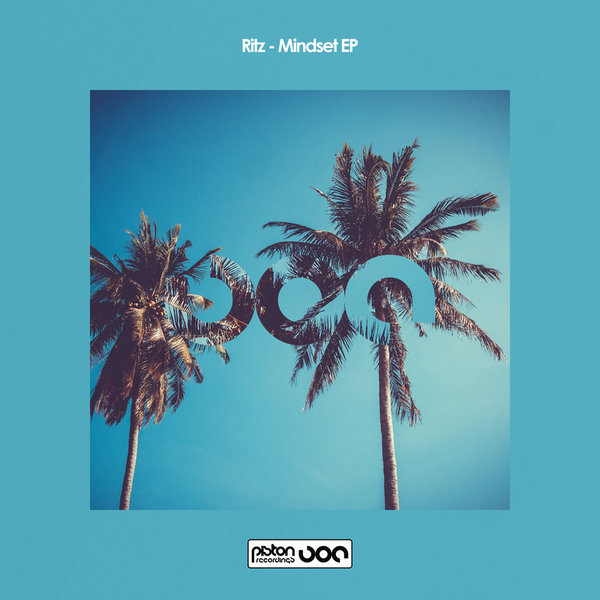 Our very own, much loved house music guru Ritz returns to Piston Recordings with another trio of delicious grooves for our listening pleasure. Mindset EP is the latest in a long string of cuts this guy has delivered for us over the last several years. Countless chart toppers are a testament to the talent he possesses, putting sheer quality at the forefront of his productions. A very much respected artist, his name is synonymous good music. It really is an exciting time when we get our hands on his latest works. Much more to come from Ricardo, so stay tuned. In the meantime, enjoy this superb EP.

Mindset intros with a closed hat pattern as warm pads rise up. A very cool spoken vocal offers the narrative to the track, delivering a philosophical insight. Nicely rounded, chunky kick drums come through alongside a smooth, stepping bassline. The warm pads are joined by a contrasting hi string as melodic elements ease in. After a sublime break the main groove resumes with some nifty key work, delivering a groovy piece in the track. Top-notch and not to be missed.

For Me It's Easier Now heralds in a super smooth and rhythmic deep house cut. Punchy kick drums are joined by fiery percussions as a spoken vocal is introduced. An intense pad fades up along with an emotive synth pad, creating a surreal atmosphere. The bassline oozes classic appeal that grabs attention, stirring the nostalgia juices. Extra pads raise the intensity levels as well as swelling the emotion receptors. A wonderfully crafted slice with superb attention to detail that will not disappoint.

After Psilocybin is a trippy deep house mover. Detuned short glissandos stand out as glitchy vocals mesmerize. A groovy, plucked bassline keeps the rhythm in check alongside shuffling hats and a solid kick. Cool FX lace the sound, adding depth and character, blending effortlessly with the vibe. A sublime slice with a rich ambience and those trippy elements, a must for the late-night session.