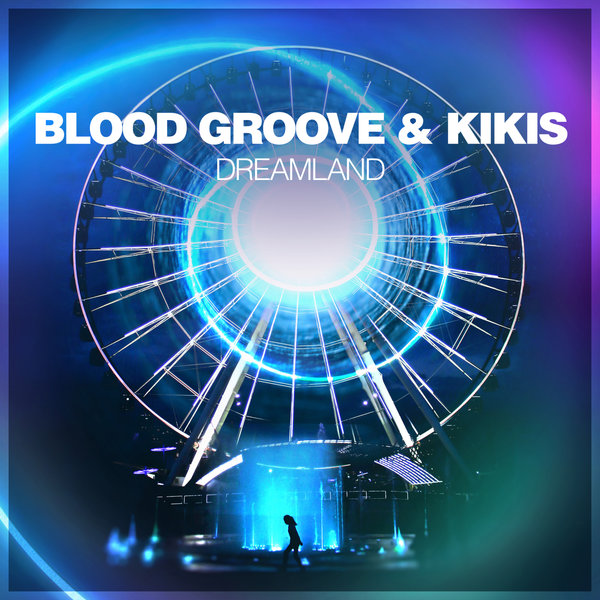 At the end of last year, celebrated Latvian duo Blood Groove and Kikis, traditionally known for melodic progressive house arrangements, treated us to the 3-track "Close To You" EP, which showcased a more introspective and world music-influenced sound. Their latest offering, "Dreamland," also explores the deeper, ethno-electronic textures of the organic house niche, to mesmerizing effect.

Blood Groove and Kikis' "Dreamland" EP begins with "Circle," which sets the tone for the mystical and transportive aura of the release, as a whole. In the early going, a chilled, organic house groove is punctuated by a few delicate guitar plucks and a simple, yet evocative glockenspiel melody. Foreboding pads and string themes begin to permeate the soundscape, creating a suspenseful mood, as the inevitable main breakdown approaches. For a minute, the main groove drops out, eliciting a somber and pensive moment from the listener. The melancholia is washed away by the drop to follow, symbolizing the intervals of joy and sorrow we all experience in the 'circle' of life.

"Dreamland," the title cut, centers on an infectiously buoyant groove and a variety of radiant steel drum melodies. A gentle, pad-backed crescendo transports the listener to a distant locale (and epoch) -- a simpler life, unencumbered by the ongoing threat of an epidemic. The listener is treated to a profoundly moving and evocative sequence in the main breakdown, as distant echoes of the steel drums are joined by a stirring array of string themes. The ensuing drop is a wonderful celebration of recent challenges we have successfully overcome.

Closing out the EP, "Red Sky" begins with an energetic, tribal groove, as Blood Groove and Kikis once again employ a variety of acoustic instruments that originate from Middle, Near, and Far Eastern cultures. Gorgeous vocal and instrumental motifs reverberate through the soundscape, as gentle toms further entrance the listener. The reverie remains unbroken, long after the song has reached its beguiling conclusion.